The Future of Robotics Brings Exciting Advancements in Technology and Efficiency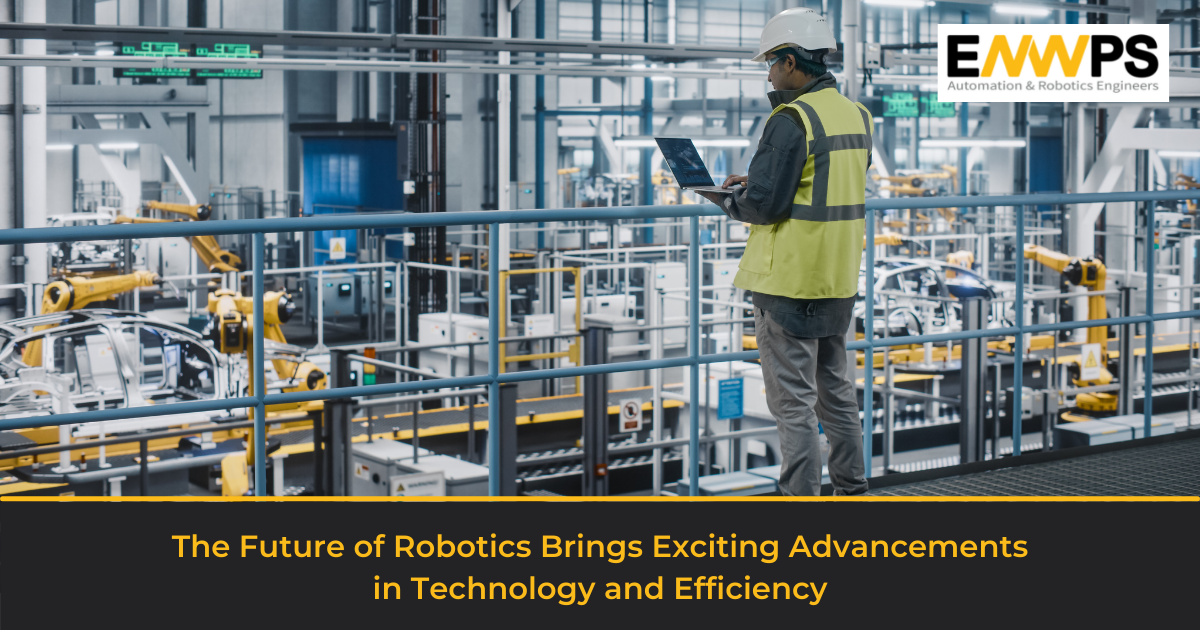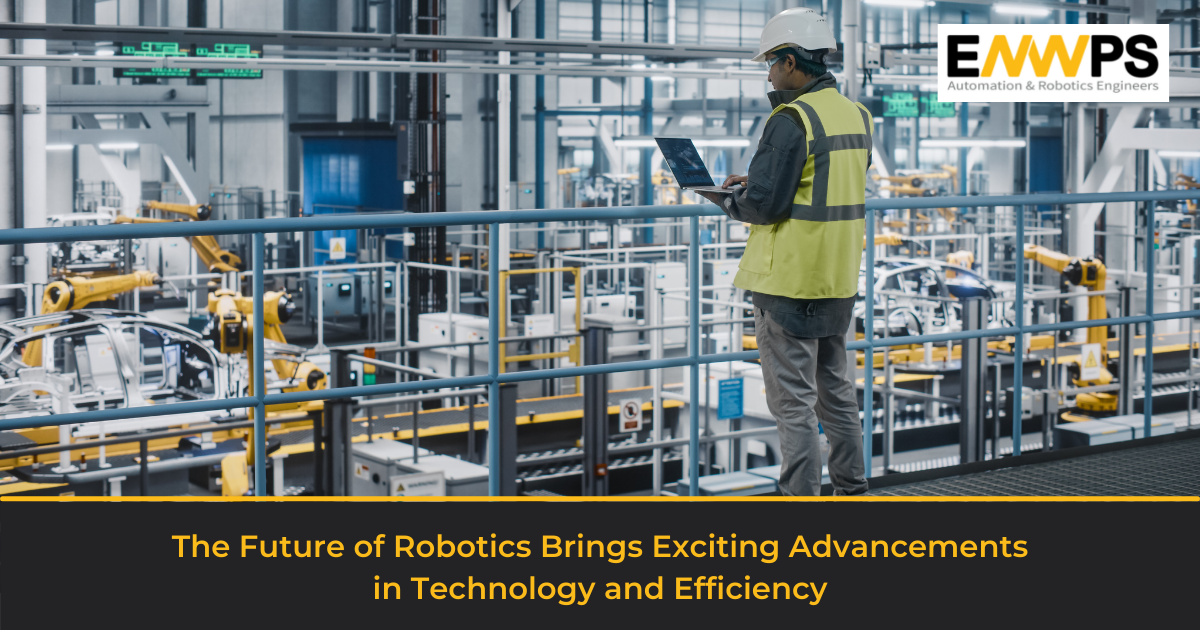 The first industrial robot was deployed in 1961 and could perform only a few basic operations. Years after that have seen tremendous advances in robotics in terms of design, construction, ergonomics, operation and expansion of areas of application. Robots today are deployed in large numbers in industry to perform jobs more efficiently and accurately than human beings, often in hazardous working conditions. Thanks to their ability of continuous working, robots are also cheaper than human labor for a given operation, when used in a mass production environment. With design optimization and advancements in mechatronics, IoT connectivity and other emerging technologies, robots have become lighter and more versatile, also easy to program and deploy. These trends indicate that going forward, robotic manufacturing is here to stay.
Robots – the Future of Manufacturing?
As robots take over more and more functions – apart from assembly operations, robots equipped with machine vision now also do inspection of finished products to detect errors – the future of manufacturing is inextricably linked to the use of robots. Countries that are leaders in manufacturing like Japan, Korea, Taiwan, Singapore and Germany are also the countries that are high in robot density. A World Economic Forum study indicates how industrial robotic automation leads to an increase in the quality of exported products. Across all countries, a 10% increase in robot stock results in a 1.2% increase in quality; but the strongest quality gains accrue to developing economies, where a 10% increase in robot stock leads to a 2.7% gain in quality. If the developed world relies on industrial robotic automation to tide over their labor shortages, developing countries are left to catch up with them just in order to compete in the marketplace, with quality dominating customer preferences.
The Current State of Robots in Manufacturing and How They are Changing Lives
The post-Covid boom in demand for various categories of products ranging from automobiles to consumer durables and consumer electronics has led to a further growth in the sale of industrial robots. The preliminary results for 2021 robot sales published recently by the IFR indicate a strong recovery with a new record of 486,800 units, surpassing the pre-pandemic record of 422,000 installations achieved in 2018. What is remarkable about this growth is the fact that for the first time, the electronics industry has surpassed the automotive industry as the largest consumer of robots globally. India, for example, is now attracting significant investments in electronics manufacturing under the PLI scheme. Apart from mobile phones where the country is now the World No. 2, semiconductors is a major focus area of the PLI scheme, where robotic integration is an important part of the manufacturing process.
Use of robots in manufacturing has many advantages that have a positive impact on those engaged in manufacturing industries. The foremost among these is robots perform routine and repetitive jobs – assembly, welding, painting, machine tending, pick-n-place and palletizing, gluing/sealing and inspection – more efficiently and with higher accuracy, in the process also freeing human labor to do more creative and better things that robots cannot. For example, robots cannot design and innovate, nor can they plan, organize and strategize – activities that are best performed by humans – which contribute to business growth. Similarly, robots operate in conditions that are hazardous for human workers, like furnaces and forge shops, chemical industries, weld and paint shops, etc. These are jobs that not many are willing to do. Similarly, autonomous mobile robots (AMRs) are today widely deployed in logistics and warehousing operations, especially by ecommerce companies. AMRs are far more efficient than automated guided vehicles (AGVs) that were more commonly used earlier. The size and scale of these operations is beyond human capabilities to perform accurately in a given time frame. By taking on these tasks, robots free human workers from the drudgery of monotonous and hazardous activities. The other positive impact of robots is that their high efficiency and productivity benefits not only the end user – the customer who gets the products and services at lower cost – but also the manufacturer, who makes better profits.
The Scope of Robotics in Manufacturing and its Impact on Society
If the preceding paragraphs presented a contemporary scenario of use for robotics in manufacturing, the scope for industrial robotics is far more expansive as more and more enterprises embark on their digital transformation journey. In an article that captured expert views on future forecasts for robotics, Sami Atiya, president, ABB Robotics & Discrete Automation, predicted in 2022, will see more demand for flexibility and more businesses embracing robotics. As the manufacturing ecosystem envisaged by Industry 4.0 gradually becomes a reality, robots with more advanced capabilities would work side by side with their human counterparts. This has already begun happening with the evolution of collaborative robots or cobots as they are called. Unlike industrial robots, cobots are not confined to separate caged areas for safety as they are equipped with sensors and soft skins to work in close proximity with human workers without colliding with them.
The most important development for robotics in manufacturing is the use of machine vision systems, artificial intelligence and machine learning algorithms. These technologies make robots intelligent for the connected factory, where all operations are synchronized and coordinated centrally. By 2035, AI is estimated to have the potential to increase labor productivity by up to 38%, but on the flip side, it will result in many more jobs taken over by robots. This is precisely what is causing serious concern for policy makers with unemployment causing adverse social impact. However, the International Federation of Robotics downplays these concerns of negative robot impact on society by maintaining that robots substitute labor activities but do not replace jobs as less than 10% of jobs are fully automatable. As an example, IFR quotes the automotive industry of US and Germany, which now employs more people despite increased use of robots. Besides, the technologies that unleash the potential of automation and robotics also create many more jobs, for design, engineering and maintenance of those systems, it says.
How Far Can Robotics Go?
As the cliché goes, robots have just scratched the surface as far as applications are concerned; they are capable of performing many more tasks than what they are doing presently. In the factory of the future, it is said, only the walls, floor and ceiling would be fixed and everything else – machinery and equipment – would be moving. Actual production would be based on the orders received and products to be made, with no limit on the minimum batch size. This will be facilitated by autonomous mobile robots with machinery and parts moving from module to module to execute the production schedule. From collecting parts from the inventory to picking them up for assembly, the assembly itself; inspection of finished products and packaging them for delivery, robots will perform most operations to realize the ultimate goal of lights out manufacturing.
Robots are also finding applications in areas like waste segregation for better recycling. Colorado (US) based company AMP Robotics applies machine learning to differentiate waste, a core capability that has been missing from the industry. The company uses robots based on its AI platform to recognize patterns of specific recyclable materials within a complex waste stream. Founded in 2015, AMP Robotics today has a global footprint with presence in most European countries and Japan, apart from North America. Applications of robots in medicine, healthcare and the services industry are growing too, restricted only by imagination.
Conclusion
The fact that modern day robots are an excellent example of technological advancements is no secret, as are the benefits of industrial automation. The industry has gained tremendously from their high efficiency and productivity, with matching ROI. Yet robots have their limitations. They are not a universal solution for the manufacturing industry. Eminently suitable for certain jobs, use of robots without proper due diligence can ruin a reasonably profitable company, burdened with costly equipment it did not need. Robots are expensive to buy and though they are now easier to program, they need skilled operators. Yet, in a competitive world, every manufacturer needs to assess the requirements for scaling up production or take the existing business to a new level. Every manufacturer now must consider steps to get started with robots, which calls for professional expertise and a realistic assessment of the ROI. Jobs that are presently done profitably in manual mode of operation do not need to be automated unless robots offer an economical alternative.
But for any business, now is the time to learn everything about robots and robotics, including the why, when, where and how to buy them. Professional agencies like ENWPS have the necessary expertise in automation and robotics with over 24 years of rich experience in installation, programming and commissioning of robots in manufacturing industries.