The Future of PLC Systems in Factory Automation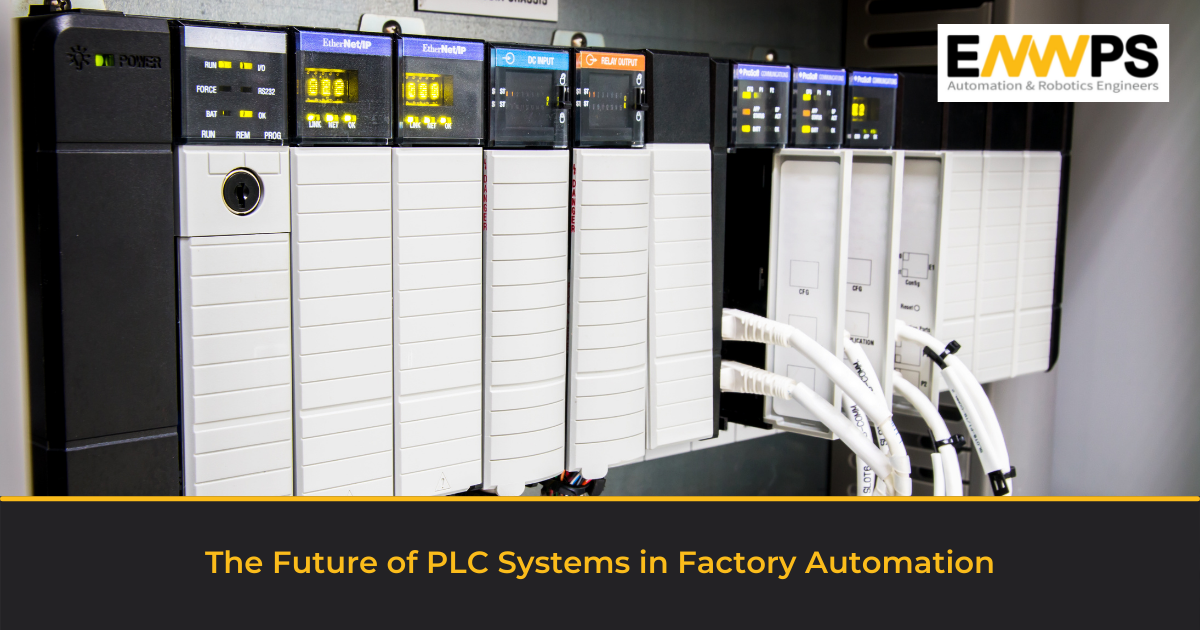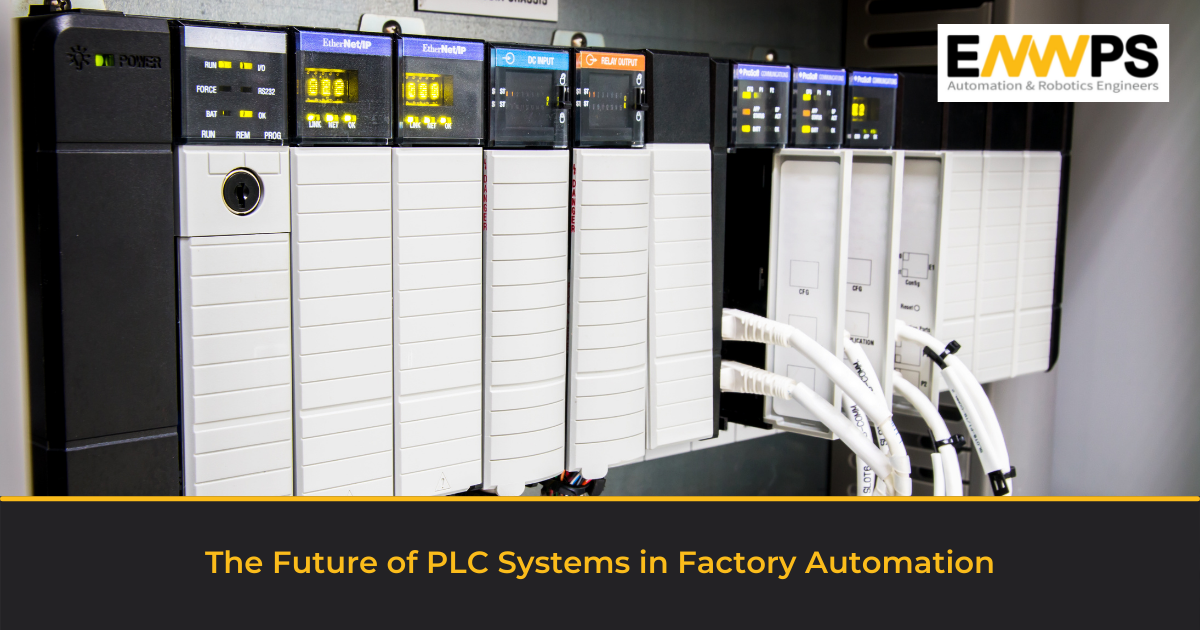 Since its inception in the 20th century, PLC systems have evolved radically to become the keystone of modern automation control systems. Programmable Logic Controllers are used to communicate, monitor, and control various automated processes in manufacturing units, marine connoisseurs, the oil and gas industry, or any automated environments. PLCs play a quintessential role in automated factories by helping establish a physical interface between industrial devices or machinery, Human-Machine Interfaces (HMIs), and Supervisory Control and Data Acquisition (SCADA) systems. With the help of sensors and actuators, PLCs continuously gather real-time inputs from plant-floor operations, implement user-created program logic to provide instructions or output data to run applications. As industrial applications become more complex and sophisticated, various changes in design, hardware, and software upgrades are being made in PLCs to support modern factory operations. Enhanced programming flexibility, scalability, agility to meet industrial control needs, higher processing speeds, compatibility with IoT networks, built-in wireless connectivity, etc., are the driving factors for greater use of PLCs in factory automation. The reliability of PLCs will continue in the near future as various automation advancements will require PLCs for managing industrial control systems.
PLCs will Become Smaller, Faster, and More Powerful
PLCs will continue to become smaller, emanating from the trend that the components become smaller in size as technology evolves. However, with shrinking sizes, PLCs have already become more powerful with increased processing speed and higher memory storage space. PLCs leverage USB technology, allowing more flexibility for online programming and monitoring control systems. With the availability of micro and mini USB connectors, the communication features will be available for smaller and compact PLCs. This will improve cycle times, faster troubleshooting, and enhance performance.
Unification of PLCs and PACs
Compared to PLCs, PACs or Programmable Automation Controllers can manage more complex automation applications and extensive process control requirements. The merging of PLC technology with PAC technology will broaden the capabilities of PLC for improved performance and additional features. This merger will result in the advanced communication potential of PLCs with hardware and software as both the technologies will continue to evolve with time. As PLCs become more memory efficient with higher-speed processors, the merger will result in additional features like vision systems, motion controllers, and extending support for multiple communication protocols while maintaining the ease of PLC usability. In the future, there will be more advancements in both technologies, working collaboratively to meet the demands of complex process control of applications. At the same time, improving processing speed, memory space, and maintaining lower production costs will remain a challenge for suppliers.
PLCs and Wireless Communication Technology
The future will involve increasing the number of new wireless communication technologies. Some examples of these include Wi-Fi and Zigbee. Additionally, mesh technology is predicted to be a rising trend in the future, along with near-field communication (NFC). The adoption of many newer, more effective wireless technologies will expand from remote terminal units (RTU) to other more critical applications where real-time control is mandatory. Further, with the advent of 5G networks, the PLC function will be accessed easily from anywhere in the plant without opening electrical cabinets.
PLCs and Connected Factory
Process Data is one of the essential requirements of the connected factories. It empowers operators, engineers, and the management to make data-driven decisions based on factory floor conditions. Many manufacturers have persistently faced the challenge of feeding process data upstream for integration with enterprise resource planning (ERP) and other computing systems. However, PLCs have included many features, hooks, and functions to simplify this integration. In the future, availability for upstream data integration will become more common, and suppliers will have to use various integration technologies to cater to the industry-specific requirements. Future PLCs will have the ability to control applications and provide required data, manipulate that data for effective use, and allow interacting with the data easily like through mobile applications, etc. Many manufacturers are leveraging the power of PLCs for connected factories; however, soon, it will become more readily available and highly used.  
The Role of PLCs in IIoT Implementation and Modern Technologies
IIoT applications, industrial machine learning, cloud computing, robotics automation, artificial intelligence, big data and analytics, sophisticated devices, smart sensors, etc., are changing the manufacturing landscape. Programmable Logic Controllers have become an inevitable part of the successful implementation and working of these breakthrough technologies as they play a vital role in processing real-time manufacturing data and control applications. The connected sensors and other integrated devices working alongside PLCs help collect data and provide it to the machine's learning procedure. Later, plant managers can analyze and use this data to improve manufacturing procedures, schedule production, shorten cycle times, prevent downtime, implement predictive maintenance, enhance the quality of production, etc., to maintain optimal performance. In the long term, as the adaptability of modern technologies becomes widespread, the functionality and use of PLCs will also intensify.
More Advancements for the Future PLCs
Future PLCs will be primarily used for software-based solutions rather than as a piece of robust hardware capable of controlling applications in harsh industrial environments. Virtualized PLCs will become more common performing software functions that can run on the cloud, on-premises, or a server. Another major transformation in the usability of PLCs will be their capability to help gather edge-of-network data working alongside edge computing technology. This technology is intended to overcome the challenge of data-gathering in challenging industrial environments or with restricted infrastructure expansion possibilities like in oil and gas industries, etc. The edge computing technology aims to increase reliability by moving PLC polling close to the source and reducing latency, maintaining unrestricted data flow. Talking about programming tools for PLCs, it will remain the same so that plant floor staff can quickly identify any loopholes in logic functions. The associated digital services with PLC installation, commissioning, and supply will demand technical agility from the suppliers while opening aftersales revenue streams.
Conclusion
Regardless to say, PLCs are here to stay; it is maturing well to adapt to the changing landscape of manufacturing technology. The purpose and role of PLCs will be industry-specific, and more relevant transformations will be made. Revolutionary changes in its hardware technology, integration compatibility, compactness, and other advancements will be continuously made and adapted as part of industry requirements.
With over two decades of experience in various industry verticals, ENWPS has successfully provided bespoke and turnkey solutions for control system integration. We deal in supply, installation, and integration of control systems, PLC/MCC/PDP panels, and HMI stations; ENWPS has a skilled Electrical and Automation team experienced in meeting global standards. Our service areas also include PLC, HMI, and SCADA programming, robot integration and programming, automation solutions, data analytics, and IoT services for industrial units. Email us your requirements at rfq@enwps.com, and we shall be happy to assist you!