Everything You Need to Know About SCADA Systems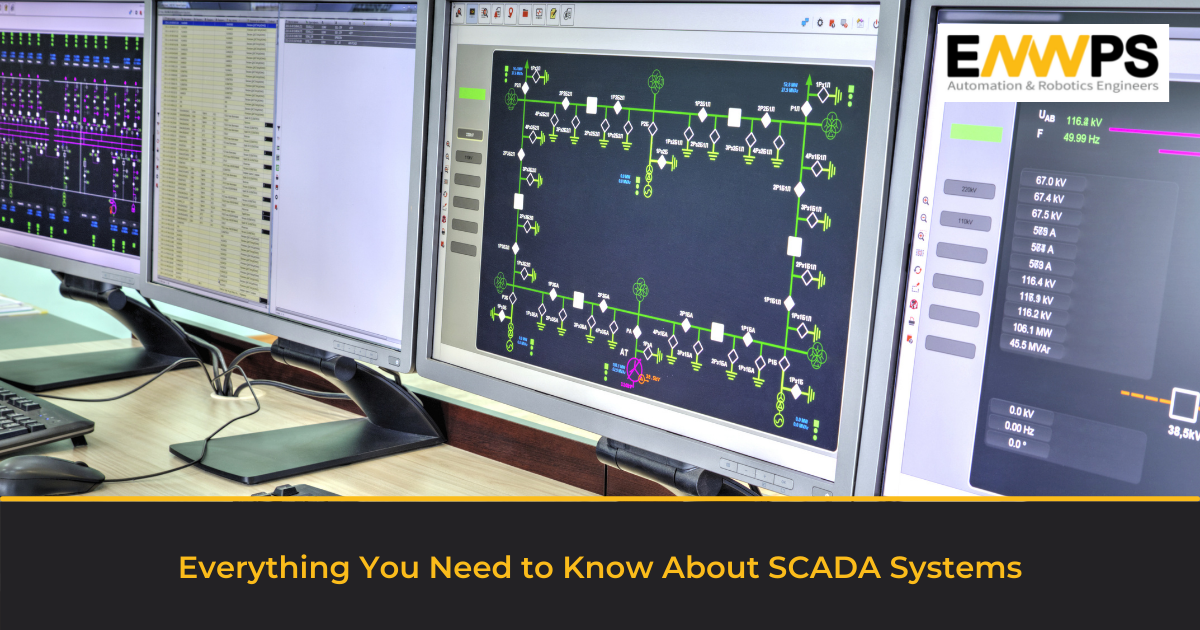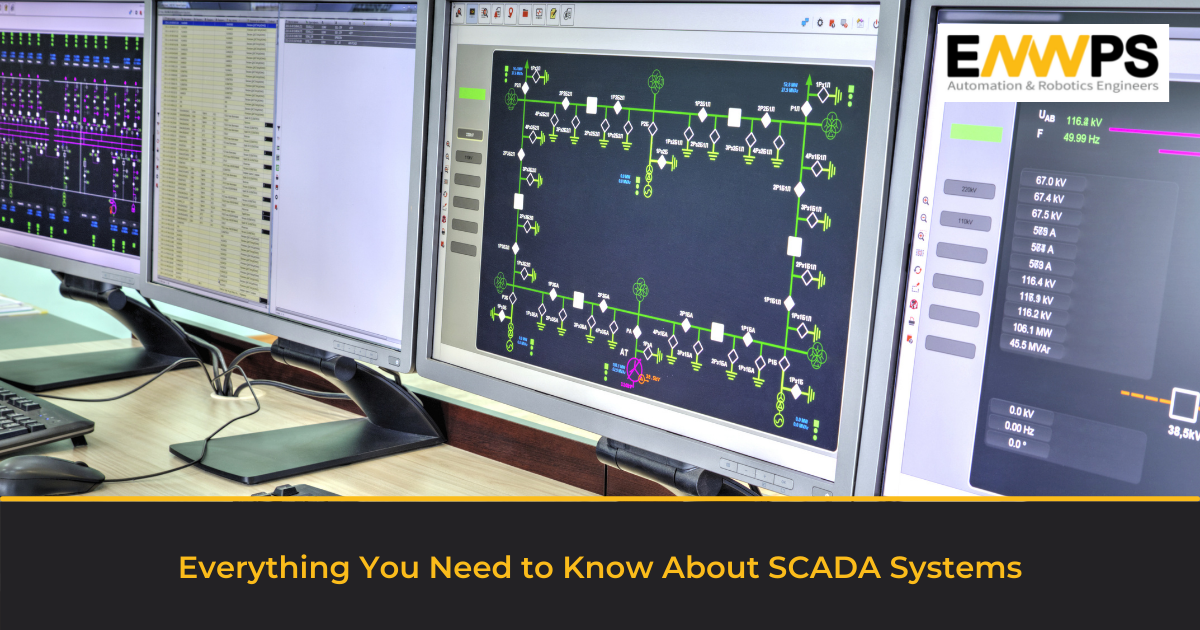 The Beginning of SCADA
Before the emergence of SCADA systems in the mid 20th century, the factory staff manually controlled industrial units, plant floor operations, and remotely located sites. The equipment used to be monitored and controlled via push buttons and analog dials. Later, as complexities widened and remote sites began to expand, there was a need for supervisory systems to control and monitor equipment and machinery in remote locations. Moreover, it was problematic to reconfigure and detect faults. And hence, a need for a more efficient and automated control and monitoring system arose.
Later, in the 1950s, as the technological revolution began with the evolution of computers, many industries capitalized on it for enhancing industrial processes, and supervisory control became widespread. A decade later, in the 1960s, with the development of telemetry, a revolutionary transformation occurred in the way machines were monitored. Telemetry monitoring allowed for data transmission from remote locations through automated communications. The term SCADA or Supervisory Control and Data Acquisition originated in 1970. The concept of SCADA systems was fueled by the subsequent emergence of PLC technology during that decade, augmenting the capability of industries to monitor and control automated processes with greater efficiency.
Technological growth and networking protocols have skyrocketed down the lane to the present scenario. Today SCADA systems have become the standard for industries to gather real-time data from the plant floor and transfer it to the enterprise level, empowering businesses to make data-driven decisions.
What are SCADA Systems?
Supervisory Control and Data Acquisition (SCADA) is a system comprising software and hardware elements allowing facilities to control, monitor, collect real-time processing data, log events, and provide alerts from the equipment located remotely or on-premises. Devices such as sensors, valves, pumps, motors etc., are connected to PLCs/ RTUs, which continuously provide data to SCADA systems through a human-machine interface software. Later the SCADA system distributes and displays the information gathered to factory personnel. This enables operators and plant engineers to better manage and control the factory operations, quickly detect errors in real-time through alerts provided by the system, ultimately mitigating downtime and enhancing the production quality.
From water treatment, waste management, mining and metal to onshore and offshore gas & oil industries, SCADA systems are used in various industry verticals for industry-specific applications. The modern industrial units are expanded in large geographical locations. Developing a single command and monitoring center for overall equipment and process management has become possible with automated processing and SCADA systems. SCADA systems provide assistance in safety, maintenance, assembly line control, production monitoring to any industrial application.
Main Components of SCADA System
SCADA includes hardware and software elements that form the centralized control and monitoring system for all the information gathering and processing functions to work in synchronization. The following are some of the main components mentioned below in the line of operation to help understand the working mechanism of the SACAD system.
Field Devices: A SCADA architecture includes several devices like sensors, transmitters, switches, pumps, actuators, valves, etc., that interact with the equipment/machinery in remote locations. These field devices transmit the input received to RTUs or PLCs, from where the information is forwarded for further processing.
RTU or Remote Terminal Units: RTUs are microprocessors-based electronic devices that can be linked to field devices and automation systems like SCADA. RTUs collect the telemetry data and transmit it to SCADA servers for control and monitoring implementation from remote sites. They are easily configurable through programming languages like Basic, C++, etc., and can withstand harsh industrial environments.
PLC or Programmable Logic Controllers: PLCs, or Programmable Logic Controllers, are solid-state devices using microprocessors that gather input from field devices and trigger output based on pre-programmed parameters. Like RTUs, PLCs connect with field devices to control them; however, PLCs differ in programming flexibility, affordability, configuration and are better suited to modern automation systems.
Supervisory Computers/Servers: The supervisory system comprising computers, servers, and software is at SCADA architecture's core. They are responsible for communicating with the field devices, gathering incoming sensor information, and sending control commands to the connected equipment. The servers interact with PLCs/RTUs to collect information about every procedure on the operation floor and present an integrated view of the industrial processes.
Human-machine Interface (HMI): An HMI is a software-based control system architecture that allows operators to monitor and manage equipment performance from a single centralized location using networked data. Its primary role is to display the status of the industrial processes using graphical interfaces. HMI processes all the data and showcases it into interactive interfaces for monitoring, analyzing, and visualizing the entire control process. HMIs continuously aggregate data for facilitating it for future use, allowing operators to visualize historical trends from the database and accordingly manage the operations.
Communication Infrastructure: For a seamless flow of information across the SCADA network and connected components, there's a need for communication networks to manage the overall processing. Depending on the geographical area and operational requirements, a suitable communication framework can be developed. A variety of communication channels can be used, like radio links, modems, fiber optics, leased lines, routers, network topologies (bus, star, ring, etc.), ethernet, satellites, etc.
SCADA Software: A wide range of varieties of SCADA software is available in the market. Some popular SACDA software available are Rockwell Automation – FactoryTalk View Site Edition and Thin Manager, Siemens – WinCC RT Professional, Schneider Electric- Wonderware, etc. Each software has its own set of utilities and compatibility with different industrial applications. Efficiency, scalability, the flexibility of programming, easy management functionality, properly designed screens, etc., are some of the factors to be considered when selecting SCADA software.
Functions of SCADA Systems
Many facilities utilize SCADA systems for simplified management. SCADA systems are designed to gather field data and transmit it to the operator's workstation. It empowers them to access actionable insights and control hundreds of assets without manually inspecting each field device. The fundamental function of SCADA systems is to acquire sensor data and make it available to operators in comprehensible measurements like temperature, vibration, capacity levels, power usage, etc. This allows operators to feed instructions based on input, like turning machines on/off, increasing or decreasing speed, etc. SCADA systems also trigger alarms in case of any abnormalities found in the functioning of any operation or connected device based on pre-programs fed into it. Apart from providing notifications, SCADA systems can be programmed to handle entire operations by providing commands based on inputs without operators' involvement. And if any issue requires human intervention, the system automatically sends SMS, emails or notifies the operator.
Advantages of Deploying SCADA System
SCADA systems significantly ease industrial control and monitoring processes by supporting supervisory tasks and simplifying processes. From maximizing overall efficiency, reducing overhead costs, decreasing lead times, enhancing factory management, and analyzing and efficiently monitoring overall industrial processes, SCADA systems have proved immensely advantageous for industries. Below are some of the main advantages of deploying SCADA systems.
Prevents Downtime: Unplanned outages can cost businesses hefty amounts, leading to unsatisfied customers. Uptime Institute surveyed facility executives and the results reveal that outages have become way more expensive. Over 60% of the respondents reported losing more than $100,000 to downtime. Of that 60%, 15% lost over $1 million. By deploying SCADA automation solutions, operators can identify any discrepancies and inefficiencies in the system before they occur and cause downtime. Moreover, with the help of historical databases stored in the SCADA system, operators can conduct trend analysis and identify any potential issues in the operations.
Increased Efficiencies: A SCADA system allows real-time monitoring with real-time data gathering, which operators can utilize for optimization of processes by identifying areas of improvement. Another valuable advantage of SCADA is that it supports predicitive maintenance, meaning the system anticipates whenever maintenance of equipment is required. This enhances equipment's life expectancy, increases uptime, and avoids any chances of mishandling of equipment. Moreover, with real-time control, operators can also check the quality of the end products, with no compromise on customer experience.
Ease of Reporting: Industrial units have scaled up significantly, comprising hundreds of assets, and therefore manually collecting data and drafting a report for performance/health checks can be a herculean task. SCADA systems can store large amounts of data and provide flexibility in creating customized and detailed reports in a single user-friendly format, saving time and simplifying reporting procedures. Moreover, these reports enable better decision-making and empower stakeholders to find new opportunities for expanding their business.
Modern SCADA Systems Powered by IIoT
The advent of the Industrial Internet of Things empowers industrial control and monitoring systems with more flexibility, virtualization, and decentralized control architectures. IIoT has fueled the use of cloud-based SCADA systems, allowing for enhanced visibility and managing a large amount of data virtually. Moreover, SCADA systems are becoming highly intelligent with the application of IIoT technology like Machine Learning, Data Analytics, and paving the way for more sophisticated, automated, optimized functioning. Nevertheless, IIoT cannot completely replace SCADA systems, but these two technologies together will develop hybrid control architecture for upscaling industrial control systems.
Selecting the Right SCADA Solution for your Facility
Industrial processes are complex, demanding the highest level of precise control and coordination among all the components. It's important to deploy the SCADA system that matches your factory requirements, best suited to your industrial applications, and aggregates required data to enable key stakeholders to make intelligent decisions.
With an experience of more than two decades, ENWPS has been providing automation solutions to varied industries, from process to discrete manufacturing. Our professionals can help you develop all types of SCADA and HMI systems, including scripting in C, VB, SQL database system, both regular and Web Reporting Systems. We ensure quality services extending to SCADA programming, device integration, testing and simulation, and working with SCADA and HMI software like Factory Talk View, Ignition SCADA, Wonderware, WinCC, etc. To get a detailed view of our services, Click here. And if you need direct assistance, feel free to leave your requirements at rfq@enwps.com and we will connect with you shortly!