The Industrial Robotics Revolution: Industry 4.0 & the Future of Manufacturing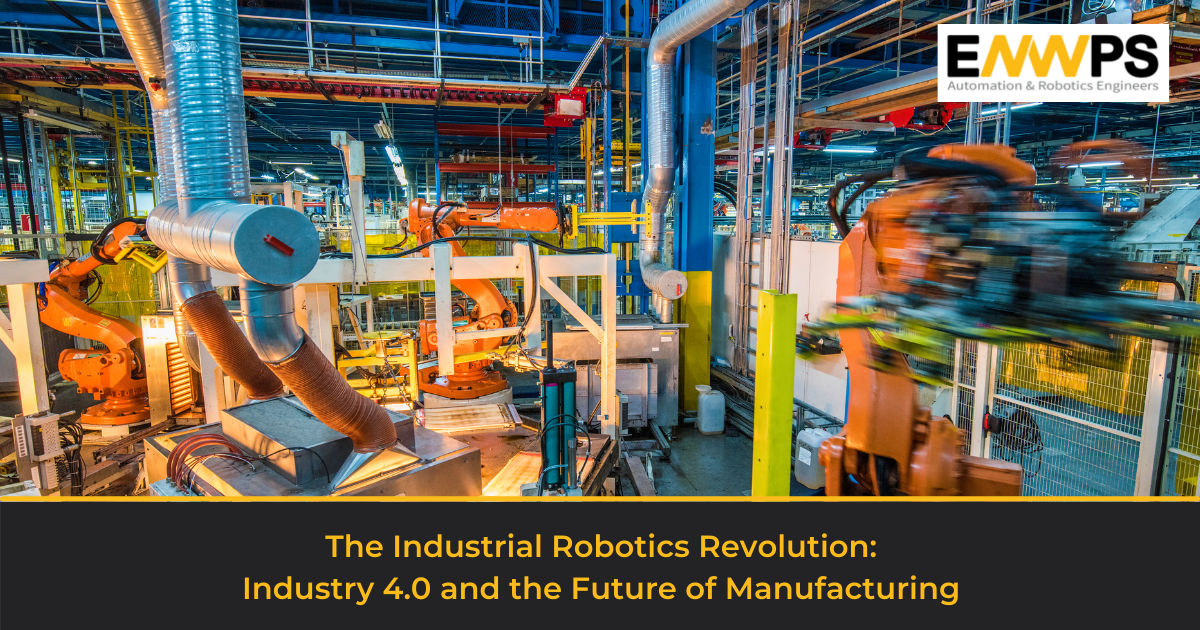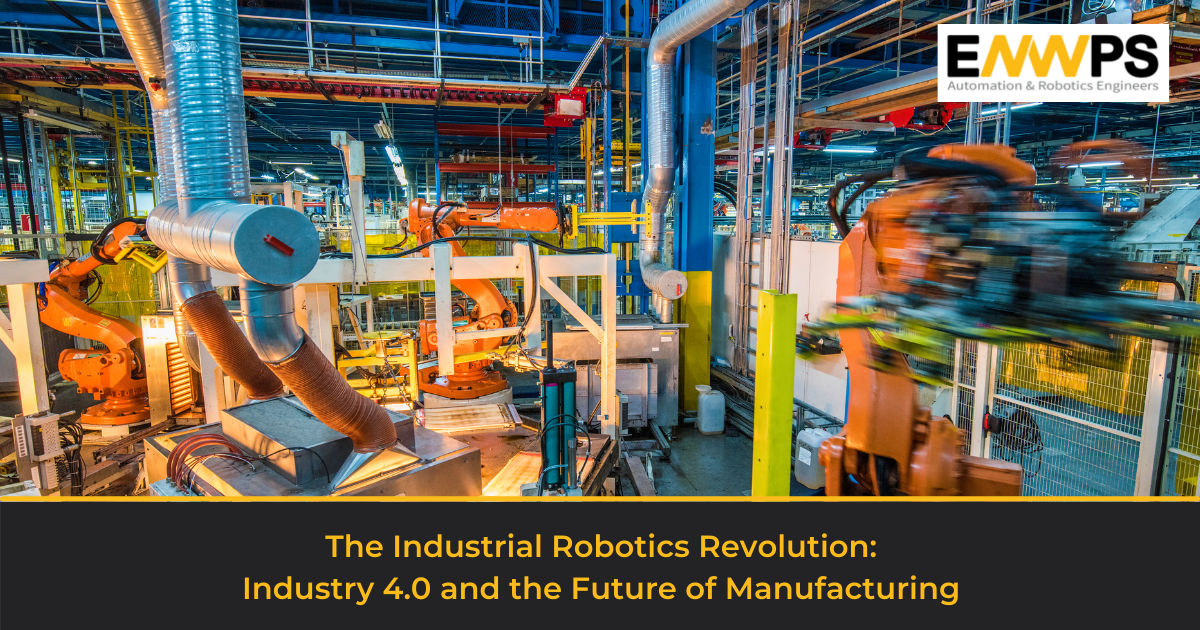 The term Industry 4.0 originated with a project of the German government in 2011, which evolved around turning the concept of Cyber Physical Systems into a production system, with Smart Factory as one of the goals. Robots, with their many advantages like continuous operations with minimal supervision, and increasingly the ability to work together with their human coworkers, are an important part of this new manufacturing ecosystem. The first industrial robot introduced in the early 1960s could perform only pick-and-place operations initially. But soon robots were programmed to do other tasks like welding, assembly, painting and even final inspection. Advances in technology have further improved the efficiency of robots, resulting in massive productivity gains without compromising on quality.
Industry 4.0 and its Impact on Manufacturing
Implementation of Industry 4.0 in manufacturing environment involved equipping machines and systems with lots of embedded sensors and controls connected by software, an Industrial Internet of Things (IIoT) that created a network of physical objects. It also implied increased use of robotics in manufacturing besides applying emerging technologies like machine vision and virtual reality for remote operations and troubleshooting. These technologies have made robots intelligent and autonomous, paving the way for smart manufacturing, eliminating unplanned maintenance that disrupts production. In fact an early benefit of Industry 4.0 was linking robots together across manufacturing plants by General Motors, in collaboration with Fanuc, Rockwell Automation and Cisco, to deliver 'Zero Downtime' (ZDT).
Accelerated Automation for Greater Productivity and Efficiency
One must understand that automation in industry predates Industry 4.0, as also robotics. Even before the formal launch of Industry 4.0, industrial processes and manufacturing systems were highly automated, and robots were widely used in assembly operations, especially in automotive manufacturing, packaging and other applications. What the forces unleashed by the Fourth Industrial Revolution did was to accelerate the process of automation and take it to a new level, further increasing efficiency and raising productivity. It paved the way for greater use of robots in manufacturing, ranging from use of traditional robots in machine tending and pick and place operations, to extended use of robots in inspection lines in tandem with machine vision technologies, and use of automated guided vehicles (AGVs) and autonomous mobile robots (AMRs) on the shop floor intralogistics operations.
Advantages and Disadvantages of a Robotic Workforce
There are many advantages of using robots in manufacturing – in fact, the world is rapidly moving towards a robo-economy where most tasks performed by human labour are taken over by robots.
With growing ease of use, more and more robots are now deployed in manufacturing activities globally. This is particularly true of companies facing labour shortage like Japan, Korea and Singapore where the robot density – the number of robots per 10,000 humans – is the highest. But even China, with its abundant labour, is scaling up, in order to scale up production to compete globally. Unlike humans, robots do not get tired and there is no absenteeism with the robotic workforce. Besides, they perform tasks that are beyond human capability and endurance, also in hazardous locations. Ranging in size from small to very large, robots are versatile and can be programmed to perform multiple tasks, switching from one type to another. They are also highly precise and accurate, improving the quality of job output tremendously. Being fast, they are also highly productive.
Having listed the advantages, it is also important to look at the disadvantages – is the robotic workforce worth it? Are robots taking over human jobs and causing unemployment?
Though robots are getting more affordable, the cost is still beyond most business units, especially the SMEs, which create an uneven playing field, putting them at a disadvantage. But more important is the fact that improperly thought robotic plans can put such companies under financial strain. Robots serve a purpose in high production environments and not all units call for such high output. Robots also need skilled persons – operators and supervisors that add to the costs. In the absence of skilled operators and supervisors, robots could cause inadvertent harm – damage as well as injuries. Above all, in a labour surplus country like India, massive deployment of robots will only create more unemployment and social unrest.
Robotics in Manufacturing – A Global Perspective
Globally, the use of industrial robots is accelerating rapidly. According to the 2021 World Robot Report released by the International Federation of Robotics, the average global robot density in the manufacturing industries is now 126, which is nearly double the number five years ago – it was 66 in 2015. South Korea with a robot density of 932 leads the pack, followed by Singapore (605) and Japan (392). Germany follows close behind with 371. All these countries are leaders in manufacturing with global exports. Their high industrial production is achieved by their highly robotized production lines which also play a role in maintaining high quality of the products. China, with a robot density of 246 is the fastest growing country in robotic deployment, despite its labour surplus, for the simple reason that it is competing with these manufacturing giants for a share of the global market.
Today, India is working hard to raise its manufacturing output with a slew of incentives and schemes, especially in electric and electronic goods. Globally, these are highly automated industries with large scale deployment of robotic assembly. To compete globally, there is no option but to go for the most modern production techniques, something which is happening with the new units coming up under the PLI scheme. With a robot density of just under 5, India has a lot to catch up, but it is one of the strongest growing economies among the emerging markets in Asia, according to a 2019 IFR report, when India ranked 11 in terms of annual installations of industrial robots.
Conclusion
The industrial robotics revolution unleashed by Industry 4.0 is the future of manufacturing, whether those who are apprehensive about robots taking over jobs like it or not. With the highly industrialized countries taking the lead, the developing countries ought to follow the trend, as labour costs are increasing as China has realized at some cost.  According to GlobalData, a leading data and analytics company, the robotics industry will pass the $500bn mark in 2030, after a decade of growing at double-digit rates. That is an impressive figure for an industry that generated global revenue of just $45.3bn in 2020.
The Indian industry must prepare itself for the inevitable. Robots are coming and at a rate faster than we can imagine. Feasibility studies, application examples, training personnel for the necessary skills are some of the measures they can follow, by consulting with professional agencies, if required. ENWPS, for example, specializes in automation and robotics and has over 24 years of experience in installation, programming and commissioning of robots in manufacturing industries.