Top 6 Industrial Automation Tools that Businesses Should Know About!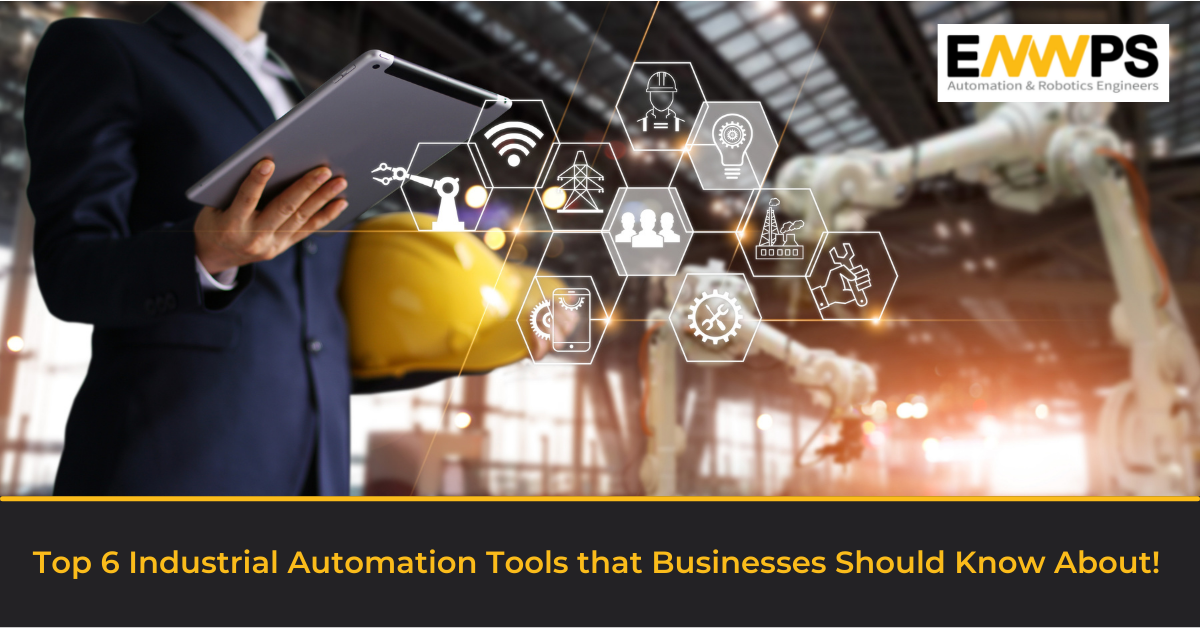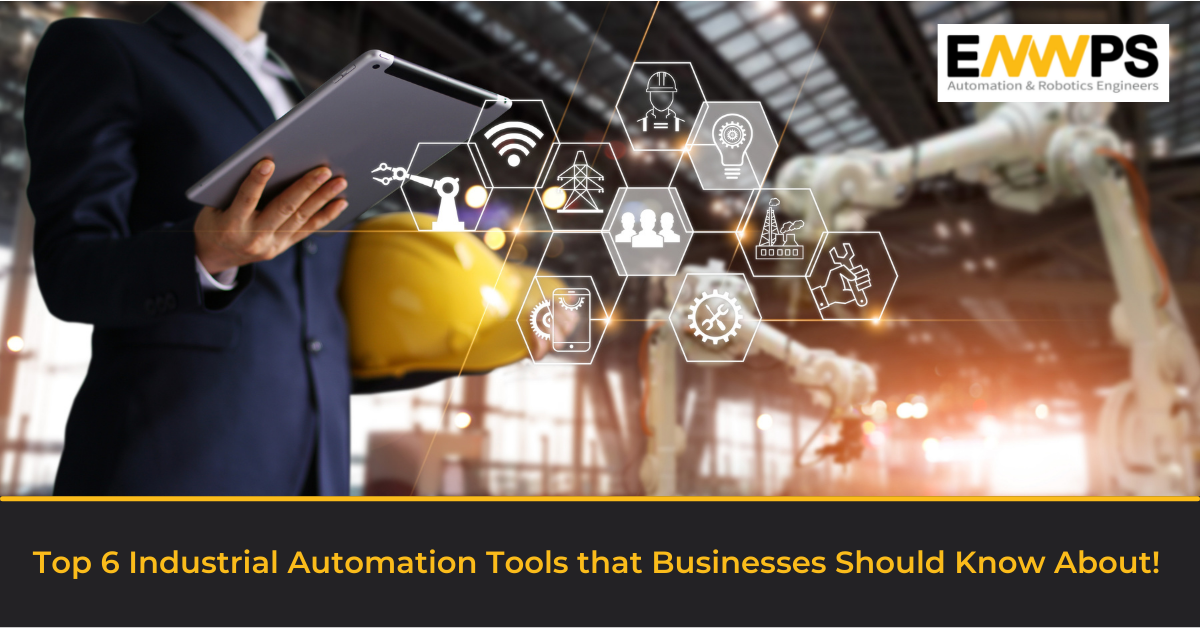 Industrial automation tools are highly configured technical equipment that can control and supervise the entire industrial process. These tools are the building blocks of the industrial automation system as they manage all interconnected devices and systems in the industry. Every industrial automation system is unique and needs a peculiar set of automation tools to integrate with the facility's infrastructure and production process. These tools make mechanical and repetitive processes extremely easy. And enables the operation of each process with precision and accuracy.
Some key industrial automation tools are listed below, to help understand how industrial automation systems work.
PLC- Programmable Logic Controller
A Programmable Logic Controller works as the digital industrial computer control system that carries out various electro-mechanical processes in an automation environment. PLC continuously monitors data from input devices, processes the information, and concludes manufacturing operations based on it through a pre-programmed set of instructions. It is designed to withstand the harsh working environment and is capable of internal diagnostics.
The scope of industrial applications that can be achieved with PLC is vast. It can even work efficiently as a standalone unit in the industry. From welding, transporting, material handling, painting, purging, packaging and labeling, liquid filling systems, to any manufacturing operation. All the industrial processes can be automated and conducted efficiently with PLCs.
SCADA- Supervisory Control and Data Acquisition
SCADA systems are responsible for controlling, acquiring, and managing real-time data through direct interaction with HMI, sensors, PLCs, and other interconnected devices. SCADA systems continuously record data and events in a log file. This data helps diagnose and fix any issues in the process, mitigates risks of machine downtime, and later the data can be analyzed and optimized for increasing manufacturing efficiency. SCADA systems serve as the backbone of industrial automation and can be utilized in various industries like steel, food, and beverage, manufacturing, power, recycling, etc.
HMI- Human Machine Interface
HMI in industrial automation process plays a vital role in overall management of operations. As the name suggests, HMI or Human-Machine interface is a software application that allows human operators, processes, and machines to interact and work collaboratively in an automation surrounding. HMI converts complex data into a systematic format for strategically controlling the production process.
ANN- Artificial Neural Network
ANN works similarly to the human brain within an industry. It analyzes sophisticated data and factors affecting the manufacturing processes to enable better decision-making.
DCS- Distributed Control System
A distributed control system is a central monitoring network that interconnects different systems and devices within the industrial automation system. These systems are installed when advanced process control is required, and the facility is spread in a wide geographical area with thousands of input-output stations. Complex production processes such as oil refining, chemical processing, water treatment, pharmaceuticals manufacturing, etc. can be handled with DCS.
Robotics
The role of robotics in industrial automation involves a wide array of operations on the production line across various industrial sectors. Arc welding, painting, plasma and gluing, hammering, material handling, palletizing, laser cutting, etc. from simple to critical operations, automation of all the processes is possible. The ability to complete repetitive tasks with accuracy and maintain the highest quality standards is what makes robots viable for industries. Robots are designed to work in hazardous and most challenging environments that go beyond human capabilities. Employing robotics solutions can increase production efficiency drastically.
Optimize your Facility with ENWPS
A custom combination of these automation tools allows automating the industrial process that matches specific requirements. Machines, systems, devices, all work in synchronization to manage the processes and detect errors before it hampers the entire industrial process. Moreover, industrial automation yields safety, reliability, scalability, profitability, provides liberty to operate 24×7 and makes it possible to harness the resources and infrastructure to the fullest. Many enterprises are already leveraging the power of automation, and its high time that your business incorporates it too. At ENWPS we help industries upgrade and achieve their objectives successfully.
ENWPS is a turnkey industrial automation solutions company. Our service areas include-
With over two decades of expertise in the field, we have successfully provided reliable and hassle-free services for our prestigious customers.
Prepare your Company for Future
Gone was the time when these automation tools were considered a novelty and not everybody could access them. But with changing times, automation has become the standard practice in heavy, medium, as well as small industries. Connect with us at: rfq@enwps.com, +91 2066420320, and we shall be happy to assist you with automating your industrial processes.