Digital Transformation Will Drive IoT and 5G development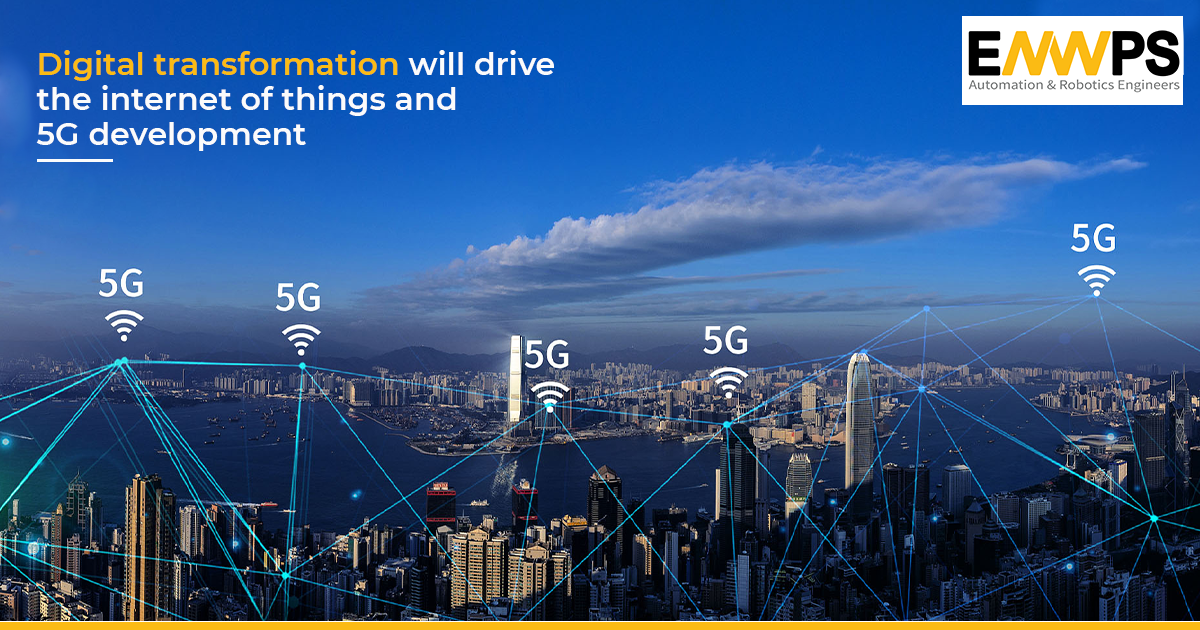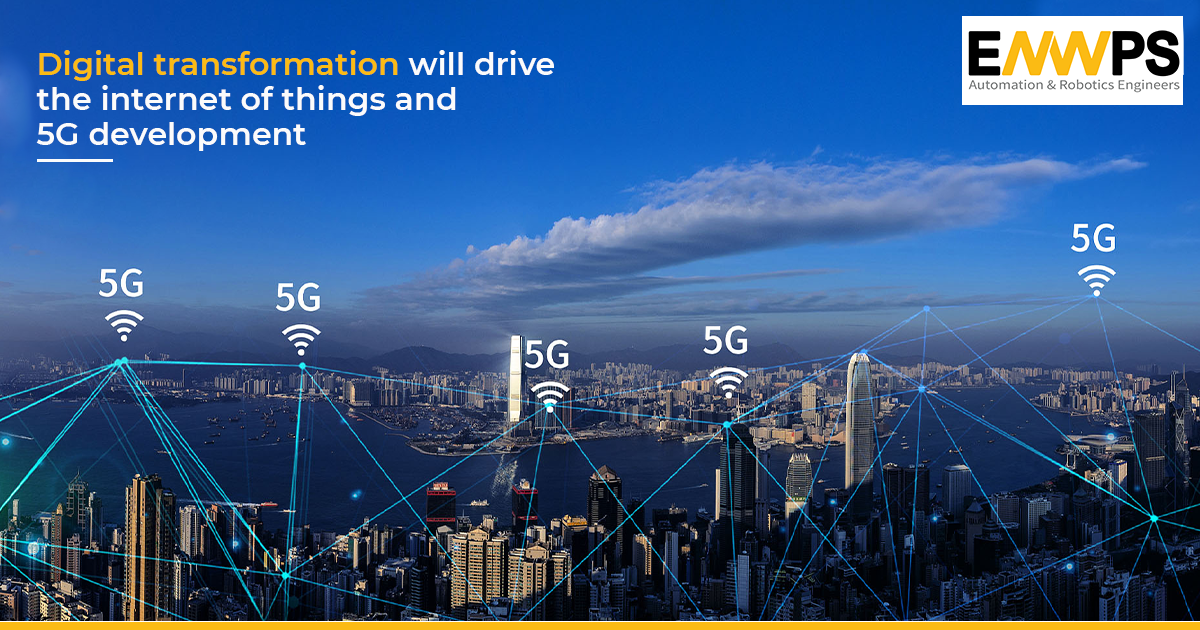 Among applications that would benefit from early adoption of industrial 5G are obviously related to implementation of Industry 4.0 in manufacturing.
By now everyone is familiar with the term 5G from the mobile users' perspective – an upgrade over 4G that will offer better cell phone services and browsing experience. But when it comes to Industrial 5G, it more than a generational shift, since 5G has a very strong focus on the industrial requirements of machine-to-machine communication and the Industrial Internet of Things (IIoT). Industrial 5G will revolutionise the IIoT experience with higher bandwidth and the kind of reliability never experienced before. It also provides a much higher device density and ultra-low latencies. So far, this kind of bandwidth and reliability came only with cable connections. With 5G, it becomes wireless, making it easy to connect the numerous devices without cables, ideal for the smart factory ecosystem. In short, industrial 5G will unleash the true potential of IIoT with a bandwidth to support massive data transfers required for artificial intelligence and machine learning applications in the journey of digital transformation.
Benefits of Industrial 5G
So far much of the talk about the smart factory was in the realm of theory, though the equipment as well as support systems – machines, robots, autonomous guided vehicles (AGVs), AR/VR/XR – were available. However the key element was missing – high speed data transmission in real time that makes the hardware operate to the full potential. With industrial 5G roll out within a striking distance, the fourth industrial revolution is now ready to take off. Consider these facts:
At 20 Gbps, the peak data transfer rate of 5G is 20 times faster than 4G. 5G also has extremely low latency, which makes it as good as using cables for data transfer; and a high reliability of up to 99.99 per cent.
There is no limit on the number of devices connected with 5G. If 4G can connect a maximum of 2000 devices in a given area, 5G can support up to 1 million devices in the same area, making it ideal for a smart factory where everything is connected.
Of the smart factory, it is said only the structure of the plant – walls, floor and ceiling – is fixed and everything else could be moveable or reconfigurable for flexible production. Only 5G can support this kind of flexibility.
Tailor made local networks under 5G communication standards can easily assure of data safety and security, with controlled access to authorised persons only.
Industrial 5G Roll Out
According to a study published recently by GSMA Intelligence, as of March 2021, 157 mobile operators have launched commercial 5G services in 62 countries. 5G is available in some locations in USA and Canada for about two years now with ATT and Verizon as service providers. So is the case in Germany, with Deutsche Telekom providing 5G services in cities like Berlin, Darmstadt, Munich, Bonn and Cologne by late 2019. Even UK and France have rolled out services in select cities from 2019 and 2020 respectively. In China, 5G services were rolled out at a few locations in 2019 by China Unicom.
After many missed deadlines and much delay, 5G trials have begun in India with the Department of Telecommunications granting permission to Bharti Airtel, Reliance Jio and Vodafone, as well as MTNL to conduct 5G technology trials recently. With that the trials have begun, the validity period being 6 months. The spectrum allocation will be done in days to come.
Major automation companies like Siemens, Bosch and ABB, among others have already commenced their own trials and have the hardware ready for the eventual roll out.
Applications to Benefit with Early Adoption
Among applications that would benefit from early adoption of industrial 5G are obviously related to implementation of Industry 4.0 in manufacturing, for more and more autonomous systems in factories. Other major application areas include the various services for smart cities including HD cameras to monitor safety; smart energy, such as smart grid control; smart buildings and connected offices, including sensor-based building management; and healthcare services including emergency services
In India, Capgemini in collaboration with Ericsson has set up a 5G Lab in Mumbai to accelerate the deployment of 5G solutions for industry to enable innovation, experimentation and deployment of 5G and Edge technologies for clients across industries. This is expected to bring a step-change in connectivity, services automation, autonomous devices and various applications. However, early adoption in India is expected to be in segments like energy and utilities, manufacturing and health care.
How ENWPS Can Help?
With over two decades of experience in executing several automation and robotics projects and providing various services, ENWPS is eminently qualified to handle industrial 5G projects. As of now 5G technology is still not widely implemented in industry and is a work in progress. But the need for such high reliability and low latency wireless services has long been felt. The technology is expensive and not every project needs it at the moment. The experts at ENWPS understand the nuances and can prioritize projects for implementation based on global use cases.
Talk to us today! Reach us on rfq@enwps.com