Explained: Everything that Businesses Need to know about Industrial Internet of Things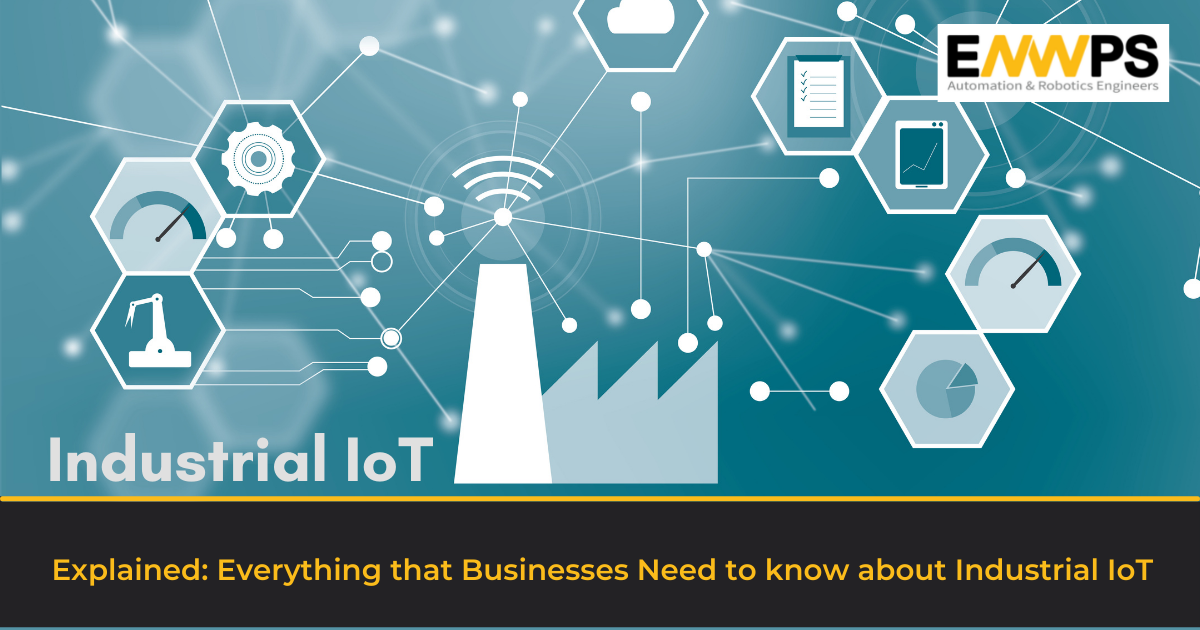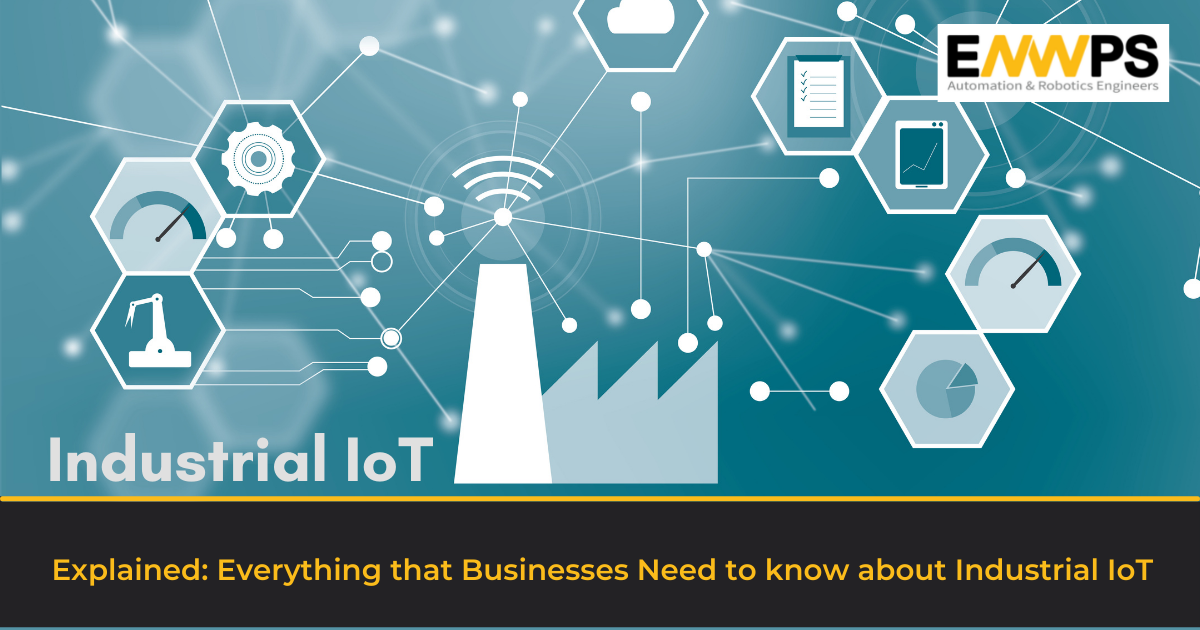 For quite a time, the Industrial Internet of Things has been a trending topic among businesses and tech enthusiasts on the web. Many ground-breaking developments are happening in the Industrial Internet of Things sphere. The IIoT allows industrial assets to be monitored and controlled remotely across existing network infrastructure, creating opportunities for more direct integration of the physical world into computer-based systems. It improves operational efficiency, accuracy, and economic benefit and reduces human intervention. This blog brings to light all the information businesses need to know about developments and potential gains of the Industrial Internet of Things.
What is IIoT- Industrial Internet of things?
The Industrial Internet of Things is a revolutionary technology connecting people, processes, and products to accelerate the digital transformation of facilities. IIoT is the collection of sensors, instruments, and autonomous devices connected through the Internet and automated to industrial applications. It forms an industrial framework in which all the equipment and machines are interconnected and synchronized through big data/analytics, cloud computing, mobile devices, and software tools to collect, monitor, exchange, analyze, and operate on data to leverage potential. The IIoT technology has strengthened and reformed machine-to-machine communication to create a more agile, scalable, error-free, and optimized factory environment.
IIoT technology and How it Works?
The Industrial Internet of things is a massive network of connected devices that forms a system for managing and sharing data within an industrial setup.  The uniqueness of the Industrial Internet of Things lies in the intersection of information technology (IT) and operational technology (OT), which is transforming industries into intelligent systems. OT encompasses networking of all the manufacturing processes and equipment through industrial control systems (ICSs), human-machine interfaces (HMIs), supervisory control and data acquisition (SCADA) systems, distributed control systems (DCSs), and programmable logic controllers (PLCs). At the same time, IT consists of smart connected devices containing computing capabilities. These devices sense, aggregate, communicate and convert data into actionable insights through the application of big data/analytics and wireless networks. These insights help factory managers and operators to optimize shop floor operations.
Unlock Potential Benefits of Implementing IIoT
With the advent of intelligent IIoT devices and IIoT technology, monitoring and tracking the smallest devices to the complex processes has become a reality. It has enabled businesses to make better decisions and streamline the entire process to enhance enterprise efficiency. IIoT solutions eliminate operational discrepancies by making informed predictions about possible breakdowns and bottlenecks in the equipment or system, further empowering organizations to elevate business performance.
Below are some of the most rewarding benefits of IIoT that businesses can capitalize on to achieve maximum operational efficiency.
Predictive maintenance and reduced machine downtime
Logbooks are an efficient way of maintaining machines for specific tasks such as changing the oil and cleaning out mechanics.  But what happens if a machine or device suddenly breaks? A study by Aberdeen says that unscheduled downtime could cost companies as much as $260,000 per hour. With the help of IIoT devices and solutions, the possibility of sudden breakdowns is eradicated as it tracks any anomalies or uncommon equipment behavior before they hamper the production processes. IIoT enabled predictive maintenance incorporates keeping a close check on historical machine performance to predict potential machine downtime.
Efficient management of supply chain and improved visibility
Suppliers, manufacturers, and customers can use management systems to control complex supply chains by getting updates about the availability of raw materials, tracking manufacturing cycles, tracing location while shipment, etc. This way, they can better determine if there's been an issue with inventory or a potential situation that could damage their products. By incorporating IIoT technology or software-based tracking, instant visibility can be achieved, allowing everyone involved to react immediately or accordingly, depending on the nature of the problem at hand. Moreover, it will also aid in meeting client expectations and making on-time delivery of goods.
Asset tracking and optimization
By applying the IIoT solutions for a connected asset ecosystem and advanced solutions to monitor/visualize these assets, a range of new possibilities opens up, and enterprises can gain enormous benefits. Logistics, warehousing, production, transportation, in-house machines and equipment tracking, managing staff roles and operations, etc., can be managed and effectively controlled by applying IIoT technology. It will result in effective planning and scheduling, optimum utilization of assets, improved workflow, and bridging the gap between ground-level operations and executive departments.
Enhanced quality control
Quality control professionals understand that it is much better to identify a potential issue early than to discover it at a later stage of production. By deploying IIoT solutions, continuous stepwise tracking of manufacturing processes is accomplished, resulting in improved quality of products, reduced wastage of raw materials, and eliminating rework and scrapping. Moreover, with the help of data collection, future processes can be optimized accordingly for enhancing quality standards.
Improved safety and work environment
IIoT can improve safety and make the industry environment more compliant in manufacturing plants. IIoT solutions like automated alert systems and sensors monitor energy consumption, temperature, moisture, and excessive pressure levels preventing potential catastrophic events like fires or explosions. They also monitor the proximity of workers to large machinery for the same reason – making manufacturing plants safer for staff.
Why do Businesses can't Afford to Ignore IIoT?
The manufacturing world is constantly transforming by the lightning-fast data flows that can produce a wealth of information about products, their use over time and are paving the way for better optimization of processes. IIoT solutions are helping businesses gain insights to enhance scalability, performance and eventually create robust systems with the highest operational efficiency. More than a necessity, IIoT solutions have become a way of doing business if willing to maintain a competitive edge.
McKinsey estimates that the economic impact of IoT could be as much as $6.2 trillion by 2025. And possess the potential to drive productivity across $36 trillion in operating costs across multiple industries, including manufacturing and other sectors.
Moreover, worldwide, GE thinks a 1% improvement in industrial productivity could add $10 trillion to $15 trillion to worldwide GDP over the next 15 years.- Chunka Mui, Forbes.
Industrial Applications of IIoT that Businesses are Already Leveraging
One real-world industrial application of IIoT inspiration can be derived from an industrial automation leader, ABB, making effective use of IIoT technology to monitor and maintain its robots. By incorporating connected sensors and edge devices, the maintenance engineers conduct repair and maintenance tasks well in advance to ensure smooth production workflows and reduce risks of downtime or costs of breakdowns.
Another instance is from Rolls-Royce: Pioneering Cutting-Edge Technologies, ingeniously leveraging IIoT technology for the future of engine maintenance. It is working on a revolutionizing technology, swarm robots. These mini-robots are around 10mm in diameter, with cameras deployed, and can crawl through the engines for visual inspection. It will aid engineers with predictive maintenance and visual inspection of an engine without removing it from the aircraft.
Various companies are testing and developing next-generation technologies for transforming their enterprises into automated, intelligent, and interconnected systems.
Future Potential of IIoT
The Industrial Internet of Things will play a significant role in enabling digital transformations in the future. Big data analytics will evolve to detect conditions in real-time and respond quickly. Likewise, production lines and supply chains will be full-fledged digitized for greater efficiency and throughput. Industrial operations may use thousands of 5G connected devices in the future. Moreover, 5G will affect the implementation of IIoT solutions, likely resulting in device proliferation. 5G's higher bandwidth and lower latency frequencies make IIoT devices ideal for being used in remote sites while it was previously impractical because of the lack of a high-speed connection. In upcoming times, more businesses will use 5G connectivity as running a cable is cost-prohibitive in various cases, but with 5G wireless technology, getting rid of those cables becomes a feasible option. Connectivity, agility, scalability, less human intervention, optimization for zero defects, better decision-making capabilities, analyzing historical data for process optimization, etc., will be the critical drivers of deploying IIoT solutions.
IIoT and Security Challenges
There are several aspects that organizations need to consider when embracing IIoT implementation. IIoT brings many benefits to businesses today, but it also has cyber security risks. A survey by tech analyst Gartner found that security is one of the most significant areas of technical concern for organizations deploying IoT systems – primarily because they don't have complete control of the software and hardware being used. Companies need to understand what these risks are, how to prevent them, and how to minimize the damage if a security breach does occur. Deploying measures for secure communication between machines, including security monitoring and analysis systems for preventing cyberattacks, data encryption, safe execution environments, validation and authentication between sensors, gateways, and the software orchestration platform, can be implemented to address security challenges.
Elevate Your Business with IIoT Solutions
ENWPS has the knowledge, skills, and standards-based expertise needed to offer a wide range of connected equipment along with mobile solutions. Using Plantminder and enabling mobile devices of this software allows the FSEs to collect and process data on location.  Faster troubleshooting, data analysis for new product developments, efficient equipment maintenance, process optimization, etc. Regardless of what goals your organization wishes to achieve, ENWPS can make that happen by providing IIoT solutions and design & engineering services.
Upscale with expert support. Get in touch at: rfq@enwps.com!