Powerful Advantages of Industrial Internet of Things (IIoT) with Industrial Applications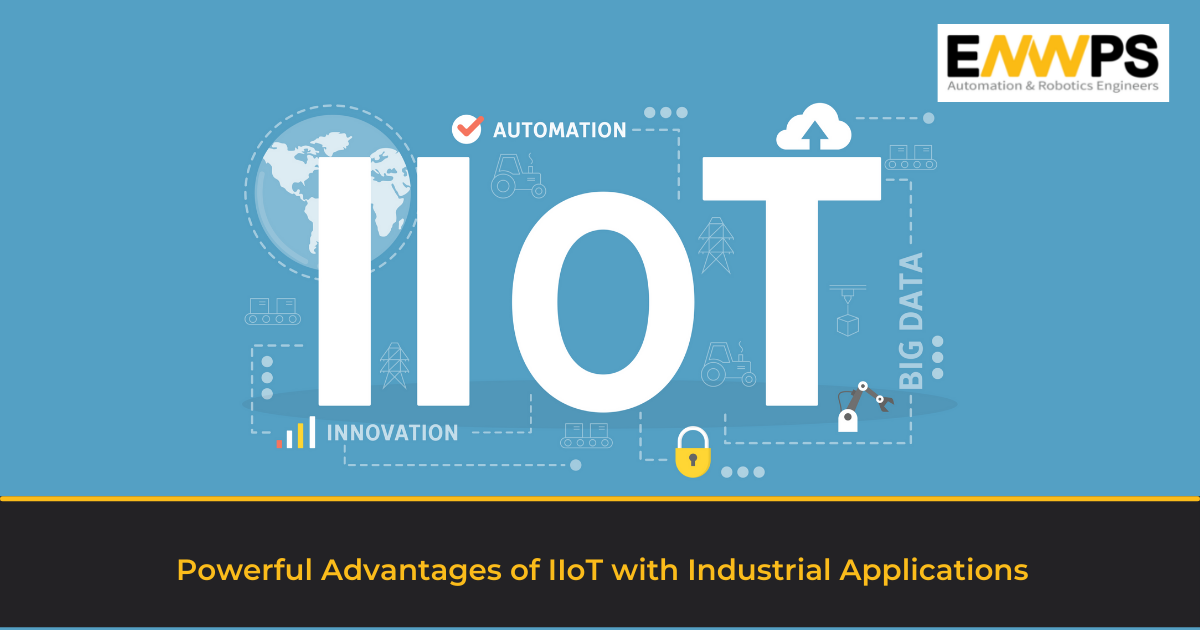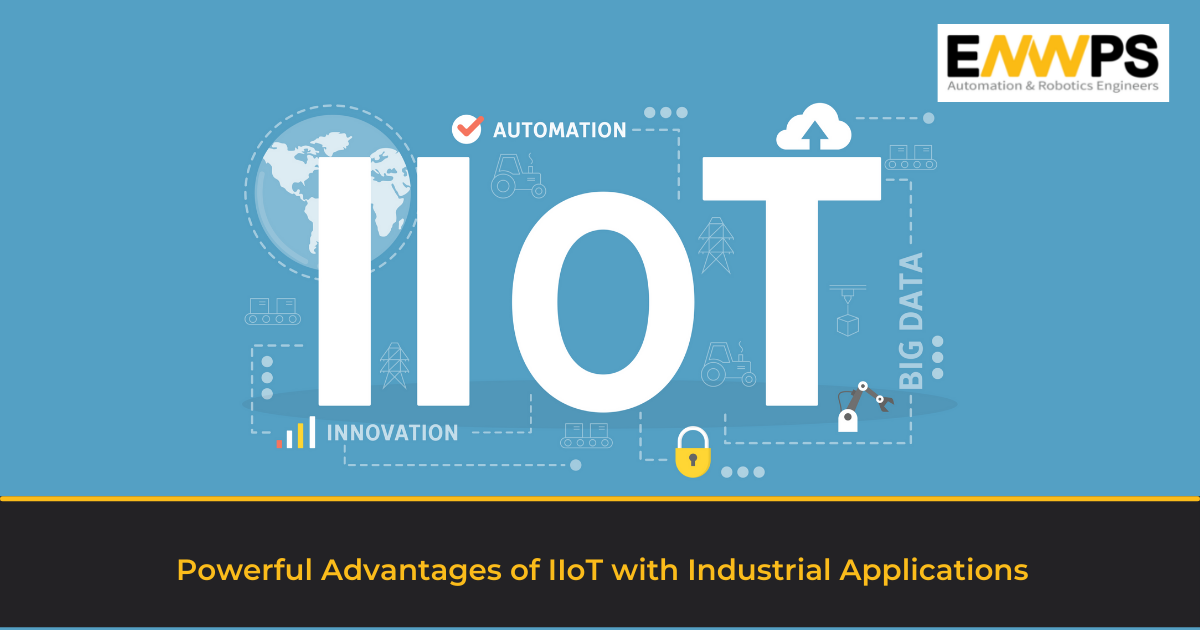 Overview: Industrial IoT
Industrial Internet of Things (IIoT) is the new wave of technology innovation impacting the way manufacturing facilities function. The IIoT, using sensors, advanced analytics, and intelligent decision-making, profoundly transforms how field assets connect and communicate within the enterprise. Moreover, deploying Industrial IoT solutions is more than integrating devices into the network. It is about how managers/operators use that network to make the business work better –achieving higher production efficiency, becoming more predictive, and more capable of delivering on customers' expectations.
In the ambit of cut-throat competition, businesses are constantly looking for opportunities to outperform their rivals; therefore, embracing new technology like IIoT becomes inevitable. Companies are also experiencing enormous financial and production efficiency advantages by implementing Industrial IoT solutions, leading to its widespread adoption. The global forecast suggests that the market size of the Industrial IoT (IIoT) market will be worth $263.4 billion by 2027 from $76.7 billion in 2021.
Compelling Benefits of IIoT
The Industrial Internet of Things technology possesses the immense potential to efficiently streamline processes, cut down on costs, reduce downtime, increase productivity, and lead to an efficient workplace. Moreover, the possibility of IIoT to gather real-time data, convert them into actionable insights, automate and optimize operations, anticipate scenarios, etc., results in unrivaled gains. Below we have explained some key benefits of IIoT.
Production flow monitoring
Production flow monitoring is a vital part of industrial process management as it directly impacts an enterprise's cost and quality goals. By automating the optimization and efficiency tracking process of production lines and machines through IIoT technology, businesses can identify and reduce bottlenecks to an optimum level as it's essential to check performance at every stage. By doing so, engineers can track the quality of parts being manufactured and reduce overhead costs of scrapping and rework.
Enhanced operational effectiveness
Cloud computing, edge devices, big data and analytics, etc., are improving the operational intelligence of industries, allowing them to enhance overall effectiveness. From equipment monitoring to predictive maintenance, product quality checks, software-driven systems, supply chain management, gathering real-time plant efficiency KPIs, decentralization of decision making, etc. IIoT solutions empowers industries to garner optimal outcomes in the lowest possible time.
Increased flexibility and agility
With the ever-growing demands of consumers and changing market trends, it is quintessential for companies to adapt to technology changes as quickly as possible. In a global survey of around 1300 CEOs, 59% of the respondents claimed that "acting with agility is the new currency of business; if we're too slow, we will be bankrupt." Industrial IoT solutions and technology provide businesses the opportunity to respond to these changes by allowing customization, ease of reprogramming, and cutting costs of reconfiguration every time a new project initiates.
Improved safety compliance
Industrial IoT solutions result in a more connected, optimized, automated, and risk-free working environment in industries leading to reduced exposure of humans to hazard-prone situations. In most cases, operators feed data/instructions to the machines and remotely monitor the entire process, eliminating the need to be physically present at the manufacturing setup. Besides, using smart sensors, variables like temperature, smoke, vibrations, etc., are controlled and reviewed continuously, and if any failure occurs, the system triggers an alert/alarm.
Industrial Applications of IIoT 
To help understand how businesses are transforming the benefits of IIoT for their win, below, we have gathered some consistently used industrial applications of IIoT. However, unique fusions of Industrial IoT solutions need to be incorporated according to industry-specific requirements and organizational goals to gain optimal results.
Condition-based maintenance
When combining IIoT devices with manufacturing equipment, the benefits are endless. Equipment like sensors can record temperature, pressure, speed, materials used for manufacturing, check on problematic operating conditions, etc. Further, through data analytics, factory managers can access real-time information regarding the status of machines, increase operational efficiency, and reduce downtime due to inadequate machine maintenance. It also aids facility management as managers will be aware of how staff are using equipment or performing in specific environments that could be detrimental to products' health—ultimately maintaining product quality.
Predictive maintenance (PdM)
When maintenance in the manufacturing world lacks innovation, it can become a reaction rather than a proactive measure. In this case, manufacturers are left trying to identify the problem and resolve it while simultaneously using internal resources to identify existing solutions. But if this isn't working, they might have to spend money on an external source to do something about it. With predictive maintenance powered by Industrial IoT solutions, manufacturers will be able to reduce the occurrence of such a problem because each equipment and machine are continuously monitored accordingly. Even before any problems occur, they will be able to take the necessary steps to prevent them from happening. E.g., drone technology is being used by many manufacturers to detect malfunctions in powerline networks. These drones are equipped with atmospheric sensors and equipment that can monitor the status of power-conducting lines, assess risk, anticipate issues, measure voltage fluctuation, and more! It allows avoiding costly maintenance or repair.
Transportation/shipping costs can be significantly minimized or controlled by using a fleet management system as part of a company's business model. By deploying software-driven Industrial IoT solutions, businesses can accurately record each vehicle's/vessesl's daily commute, transfer, maintenance, and replacement history. This way, companies can streamline their vehicle investment and track shipments while increasing productivity and ensuring on-time deliveries.
Preventing supply chain errors
IoT applications are great for tracking events across the supply chain. They reduce the chances of errors during inventory management and check production flow by better understanding a company's daily performance. Moreover, by deploying a software-based approach, users receive notifications of essential changes in the overarching plan and updates. It results in enhanced visibility and decision-making based on data and helps manufacturers predict potential issues that may go unnoticed.
Industrial processes often use plenty of energy, so even minor improvements in energy management can help industrial companies save a lot of money and improve their environmental performance – and that's precisely where Industrial IoT solutions come in. IIoT devices like smart sensors are a great way to keep track of electricity and power usage throughout the facility. Managers can use this information to determine the energy usage of every equipment/machinery of their system, allowing them to make appropriate changes as per requirements. This improved visibility can help companies boost revenue by using energy more efficiently and identifying areas where renewable energy can be added.
To know more about IIoT, read blog: Explained: Everything that Businesses Need to know about Industrial Internet of Things.
Wrapping it up       
IIoT is here to stay and will change the world of manufacturing. It's creating a better tomorrow with smart technology and integration. The world is at the cusp of the most significant industrial revolution ever, driven by the convergence of information and operations. IIoT is bringing in the next wave of industrial automation to help businesses achieve new milestones and reach higher performance levels. IIoT is the future of smart factories and smart manufacturing.
Let's elevate your enterprise!
The field of IIoT is vast, and it's important to create a robust strategy for implementation to gain the most out of it. However, it also involves huge investment and with this comes greater risk. Therefore, it's important to consider all the factors and involve ROI metrics while drafting IIoT implementation strategy, to get better results. At ENWPS, we understand the criticality of IIoT transformation and hence provide reliable IIoT solutions backed with rigorous analysis and technology expertise.
Need quick assistance? Get in touch at: rfq@enwps.com.