Survive Challenging Times with Smart Planning and Speedy Execution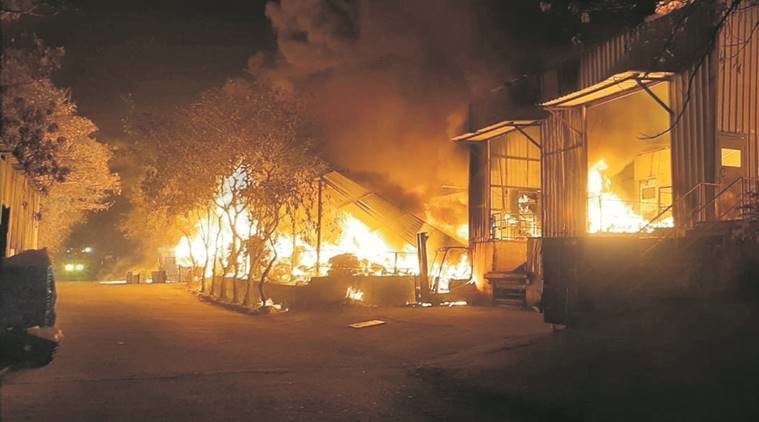 Overview:
The case study focuses on one of the successful project implementations by the ENWPS team. What makes this project unique is that despite challenging circumstances our team found its way to accomplish the tasks with smart planning and speedy execution which gave extraordinary results.
About The Client:
Our client, Varroc Lighting Systems India Pvt. Ltd is one of the biggest suppliers of exterior vehicle lighting systems for various leading automotive manufacturers.
Case Study Brief:
On 18th February 2020, a massive fire broke into the manufacturing premises of Varroc's Pune-based unit in Hinjewadi. The whole plant burnt down leaving no possibility of getting back on track anytime soon. The manufacturing unit used to produce headlamps and taillamps for passenger and commercial vehicles. Their client base included various reputed companies – Mahindra and Mahindra Ltd., Tata Motors, Skoda Auto Volkswagen India Pvt Ltd., Volvo Eicher Commercial Vehicles Ltd., Renault Nissan Automotive India Pvt Ltd., including others.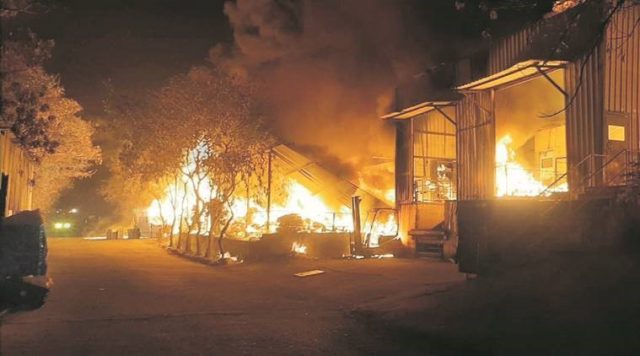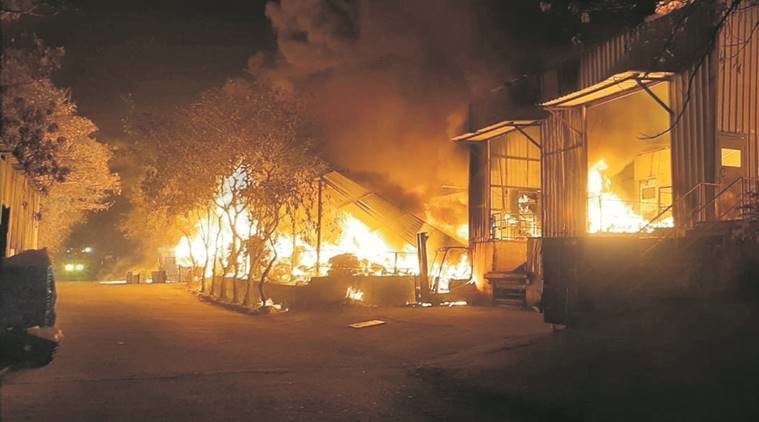 Image Source: The Indian Express
The incident created havoc among the vehicles manufacturers as it disrupted the supply chain and hampered the manufacturing process. For overcoming the increasing distress, an action plan was formulated. For implementation, Varroc Lighting Systems approached ENWPS. As part of the plan, a new manufacturing plant integration had to be performed inside an existing plant in Chakan that was running to full capacity. ENWPS undertook the task and was in charge of providing four robot cells at the earliest time possible.
Key Challenges:
o Extreme pressure from Varroc Lighting Systems for faster integration due to growing unrest among its clientele.
o Availability of robots in such a short duration of time.
o Complete integration of robots in limited space.
Our Work:
Our team implemented the project from scratch with strategic planning. Following are the tasks accomplished during our project implementation within 26 days' time frame-
o Sourcing Robots
o Designing of Compact Robot Cell
o Robot Cell Manufacturing
o PLC Panel Integration and Wiring
o Human-Machine Interface Installation
o Robot and PLC Configuration
o Robot Programming
o PLC Programming
The Solution:
With continuous efforts, ENWPS formed a standard among the four robot cells, such that any robot can perform the plasma and gluing application on any headlight out of the 12 vehicle models that were to be manufactured.
The Result:
o We delivered 1st robot cell on 11th March 2020 with complete integration.
o Within less than a month, the production of headlights began again.
o The production of headlights resumed from 13th March 2020 for major automobile giants in the Pune area.
Our Achievements:
Despite time constraints and several hurdles, we delivered what we promised. We overcame challenges by relentless dedication and well-thought planning. Moreover, the compact robot cell emerged as our innovative in-house designed product, which was mounted in a limited space.
Glimpses of the Project: