The Key Reasons to Invest in Industrial Automation Technology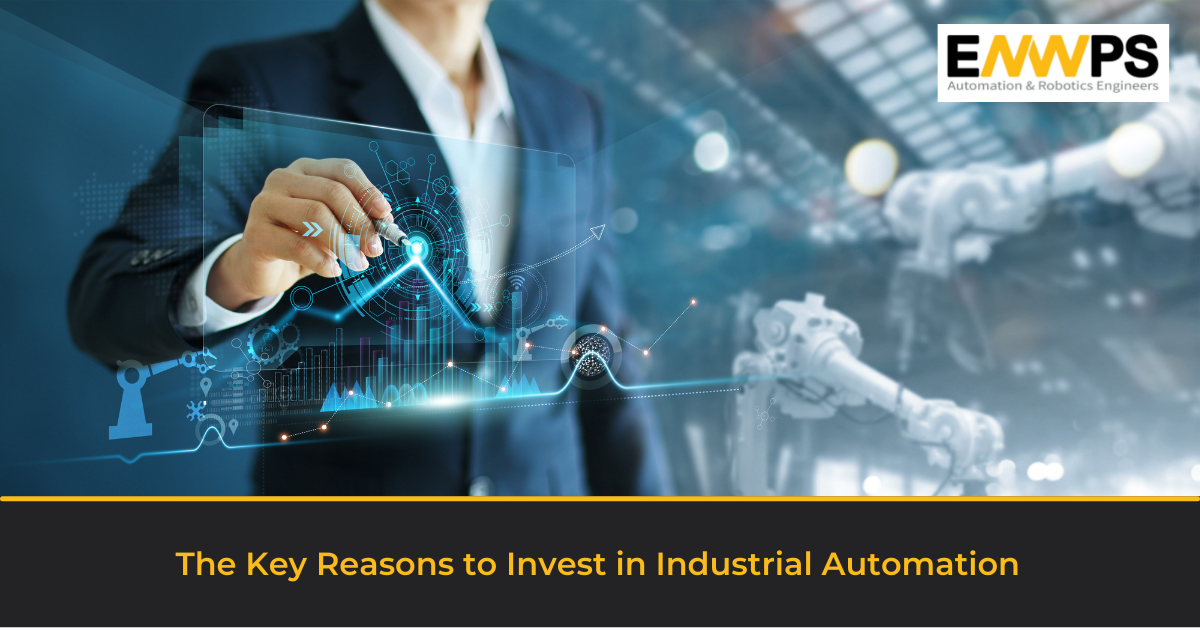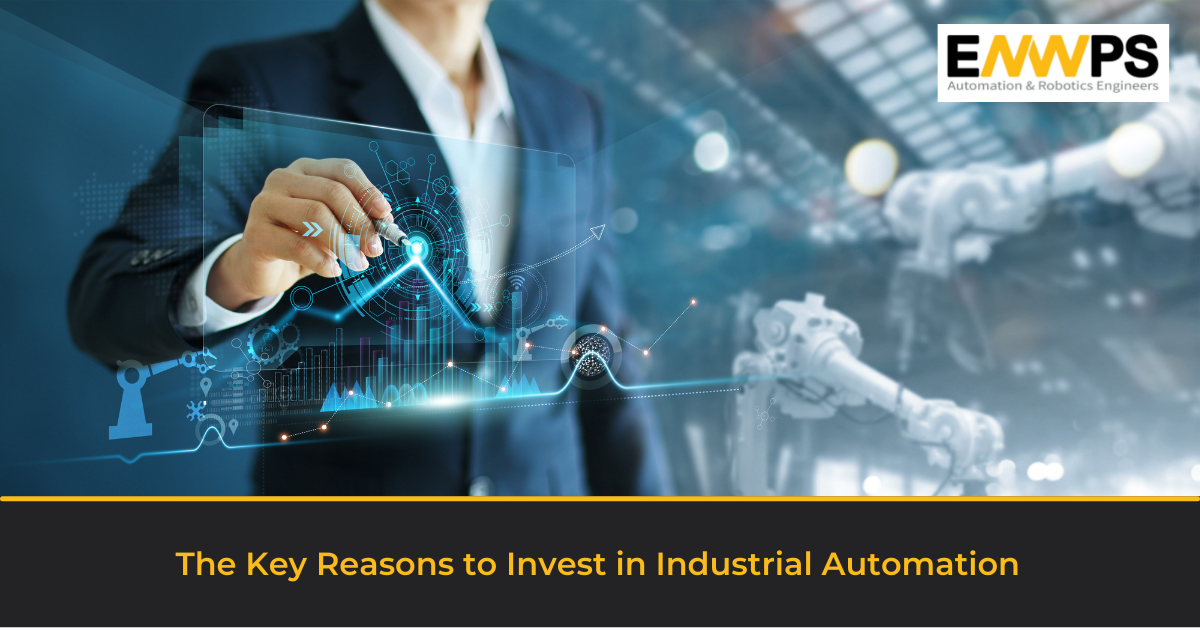 Industrial Automation Technology is continuously evolving and bringing in new solutions to help businesses improve operational efficiency, adapt to changing requirements, gain financial advantages etc. Modern automation solutions are capable of performing all the tasks from planning, prototyping, production, assembling, to inspection, and associated operations. Industrial automation systems are no more considered a luxury, but it has become the way of doing business.
Below are highlighted some of the key reasons to invest in industrial automation that manufacturers need to consider.
Enhanced Productivity and Efficiency
Today, manufacturing has become far more sophisticated that achieving accuracy and precision without the interference of machines is not possible. Various manufacturing operations like turning, drilling, welding, graphic modelling, making geometrically complex parts, etc. involve the application of automated equipment. It ensures that all the product limits and fits are attained with exactness, resulting in faster, consistent, and quality products.
The Cost Benefits of Automating
Every industry regardless of size aspires to reduce production costs to increase profit margins. Apart from looking for cheaper raw materials, automating the manufacturing process can be an intelligent approach to reduce manufacturing costs. With the use of PLCs, robots, automated production lines, etc. manufacturers can enable swift production, reduce transfer time between machines, save labor costs, etc. In addition, automation systems are designed to detect errors at a very early stage hence saving the expense of wasted raw materials, and sudden machine breakdown. Apart from this, the costs involved in the overall management and monitoring of the manufacturing process can also be reduced using automation systems.
Reduced Manufacturing Lead time
The shorter the lead times, the more efficient the manufacturing process becomes, resulting in reduced production costs. Lead times are vital to manufacturing processes and can't be underlooked. Automation technology like IIoT empowers manufacturers to make smart decisions for strategic production planning and ultimately reducing lead times. Other automation technologies like- ERP solutions and additive manufacturing are helping manufacturers to efficiently manage supply chains and keep a check on inventory levels.
Quality Control
Automated operations are carried out with greater conformity and uniformity preventing defects. Automation systems are pre-programmed to perform specified tasks, moreover, various sensors and actuators are deployed to obtain real-time process information to keep an eye on each step. Leading to better product quality. Additionally, machines can work tirelessly with precision, unlike human beings as a result product quality is never compromised.
Increased Industrial Safety
One of the most important aspects of investing in automation systems is increased industrial safety. Automation systems allow operators to manage processes away from production lines, reducing the risks of accidents. Automated equipment and devices are designed to work in harsh environments that go beyond human capabilities.
Accuracy and Repeatability of the Automation Systems over Humans
Integrating automation system into manufacturing plants not only result in a consistent production rate but also consistent quality. Moreover, automation systems free up employees from repetitive tasks, eliminating the factor of monotonicity simultaneously ensuring product accuracy. It also allows employees to focus on creative tasks like planning or business development strategies. Automation systems and humans together make for a favorable working environment capable of delivering promising outcomes.
Prevents Downtime with Predictive Maintenance
Predictive maintenance uses data from previous breakdowns to create a model that predicts failures before they occur. This intelligent model prevents unexpected machine downtime, increases the lifespan of the machine, and cuts the expenses of machine failures. Through predictive maintenance, operators can schedule maintenance conveniently and gradually maximize machine uptime.
Understanding the Future Potential of Industrial Automation
Automation has equipped industries with innovative, reliable, and agile solutions resulting in a new surge of growth. Today PLCs and robots have become the staple of industries to perform, manage and monitor manufacturing operations. Automation tools are simplifying tasks, boosting productivity, providing flexibility to introduce variations, increasing scalability, and much more. Moreover, with the advent of cloud computing, cyber-physical systems, augmented and virtual reality, and other digital technologies, businesses are shifting to intelligent and smart manufacturing. This shift translates to increased profits, new opportunities, powerful economies, and a new age of manufacturing. It will continue to evolve and expand bringing in new solutions and perspectives to the industry.
Industrial Automation Technology Solutions By ENWPS
ENWPS provides customized automation solutions enabling facilities to optimize their resources to the fullest for accumulating all the advantages that automation technology offers. From conceptualizing, designing, implementing, and everything in between, our teams of professionally qualified engineers take care of all the automation needs of businesses. To avail our services, connect with us at: rfq@enwps.com, +91 2066420320, and our team shall be happy to help you!