Overcoming Challenges of IIoT Implementation with Professional Experts at ENWPS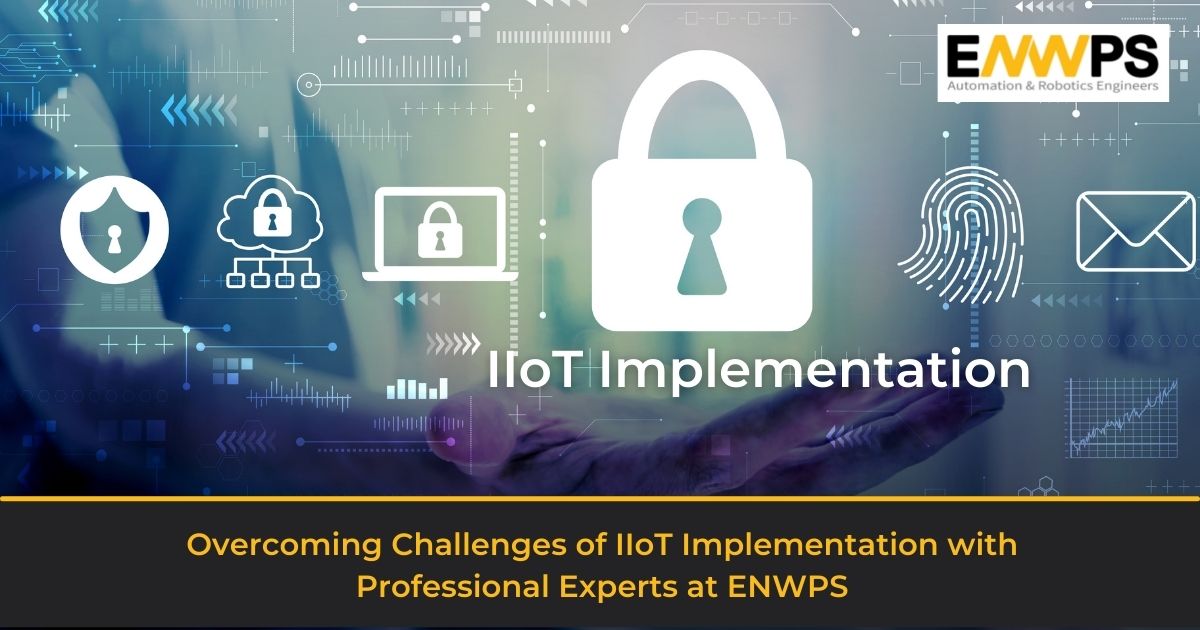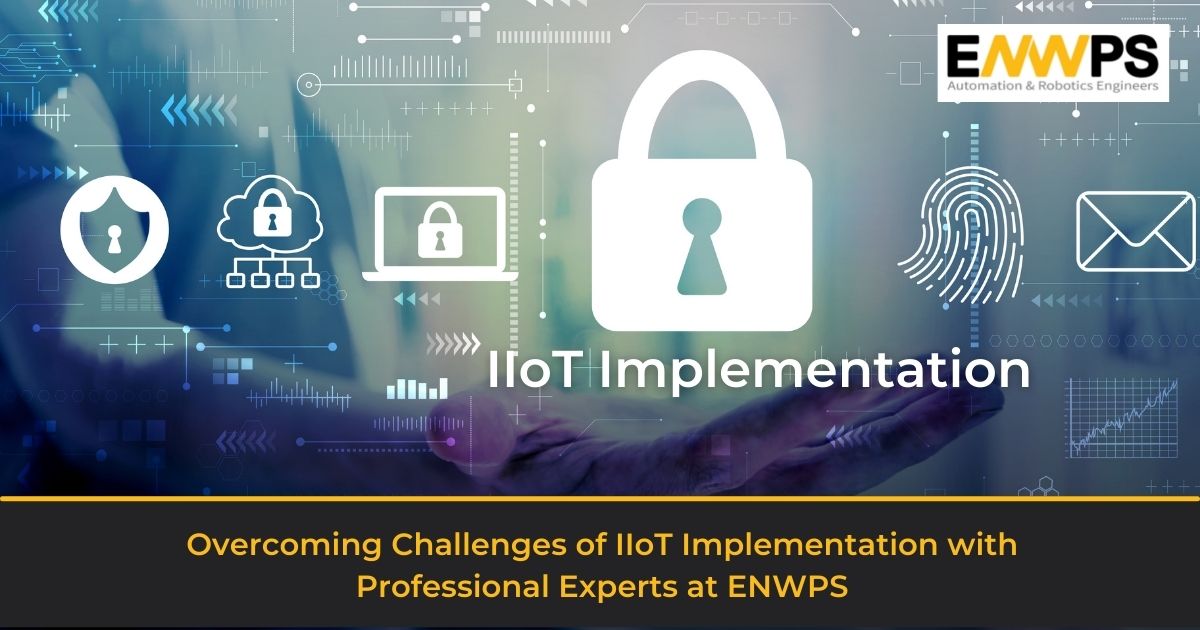 Introduction
Modern facilities are utilizing the Industrial Internet of Things (IIoT) to increase their efficiency and productivity. The IIoT enables real-time data exchange between different equipment, robots, and people through advanced sensors. Major companies across various industries are developing smart factories adopting IIoT in the manufacturing sector. Smart manufacturing allows manufacturers to make environments that require minimal human involvement while ensuring safety and maximum return on investment. Since 2015, the adoption rate of smart manufacturing has been poised to rise swiftly due to the factors such as miniaturization of embedded devices, increasing M2M connections, high volume of data compression and information encrypted for better cyber security, etc. The Industrial IoT market is expected to grow from USD 76.7 billion in 2021 to USD 106.1 billion by 2026, at a CAGR of 6.7% during the forecast period.
The latest technological waves from Industrial IoT are empowering companies to leverage connected manufacturing and analytics for building more robust company-wide data integrity. However, the IIoT brings new security concerns, access control, and network issues.
Let's look into the challenges and risks involved in implementing and adopting IIoT for manufacturing units.
Identifying Common Challenges Faced by Industries
 The challenges faced during IIoT adoption may differ according to the nature of industries, existing circumstances, level of adoption, etc. However, some most common challenges faced by industries are mentioned below.
Seamless Integration with Legacy Industrial Systems: The manufacturing environment is flooded with machines and protocols that are not interoperable, creating a difficult challenge for manufacturers. So, there's a need to design a system suitable to legacy industrial systems that allow all machines to work together and ensure interoperability between them.
Security Concerns: Machines are becoming more intelligent than ever through SCADA Systems, M2M technologies, etc. Most connected machines and devices push or transfer data directly to the cloud for real-time analysis – making them vulnerable to security breaches and attacks coming from anywhere in the world via the web. Therefore, as manufacturing processes become increasingly technology-driven, various cyber threats also come into the picture.
Inefficient Planning and Lack of Qualified Personnel: Developing a robust IIoT strategy is a vital part of IIoT adoption and implementation. Strategizing the deployment, defining objectives and goals, training personnel, documentation, embracing potential challenges, proper budgeting and planning, finding effective ways of leveraging massive data, security threats, analytics, etc. Many considerations in terms of management, design, and finances require attention to conduct a successful implementation, which a lot of businesses tend to miss out!
Now, let's look at Industrial IoT solutions that can be incorporated at the planning stage of IIoT adoption to avoid any discrepancies in the future.
Solutions to Overcome Challenges
Ensuring Seamless Integration and Interoperability: IIoT gateways are a great way to establish communication and interconnect the control systems of an enterprise and existing legacy devices and infrastructure. IoT Gateways essentially do what their name implies – they act as a conduit between machinery/equipment. Many organizations implement IIoT gateways to help adapt new equipment in existing networks. For instance, it can connect SCADA systems/ DCS with the cloud using industrial protocols like; MODBUS, PROFIBUS, etc.
Addressing the Security Concerns of IIoT Execution: Prioritizing security solutions from the initiation of IIoT implementation can help businesses combat security concerns. Incorporating security-by-design protocols, deploying monitoring and cybersecurity tools, encrypting data transmitted from connected devices, access management within cloud databases, etc., can help address the security concerns. Moreover, to ensure hardware security, manufacturers can make use of TPM (Trusted Perception Module), TTM (Trusted Terminal Module), and TNM (Trusted Network Module) to overcome security issues.
Goal Setting and Tracking: Before the actual IIoT implementation, it is quintessential for businesses to align the technology developments/advancements with the organizational goals and define metrics to track growth at each adoption stage. It will add in ROI calculation and help managers identify mismanagement if any. Further, fostering a positive attitude towards change within the organization can garner impeccable benefits.
 Another essential aspect of successful IIoT adoption is selecting an Implementation Partner or IIoT advisor over a vendor. An Implementation Partner would support system integration, help decide priorities, provide personnel training, assist with overall reinforcement, help create a strategy, etc., which a vendor possibly won't offer.
Significance of IIoT Adoption
Adopting IIoT can benefit a manufacturing business owner in innumerable ways driven by a widespread increase in digital transformation and ever-increasing competition in today's technology-driven world. Through the complete digitalization of the manufacturing process, one can improve operations, limit potential losses, gain visibility into shop floor operations, effectively manage supply chains and empower innovation.
Related Blog: Powerful Advantages of Industrial Internet of Things (IIoT) with Industrial Applications
Why ENWPS Is a Reliable Choice?
With over two decades of experience providing automation solutions to businesses globally, our engineers have developed a vivid understanding of the company's challenges during the transition. Our team has worked as an Implementation partner for various projects and provided bespoke solutions per industry-specific needs. Our services range from design & engineering, programming services, supply, installation & commissioning, and IIoT related jobs.
Are you looking for a trustworthy Implementation partner? Your search ends here! Email your requirements to us at: rfq@enwps.com.